An Intimate Wedding at Vizcaya Miami
Visiting us from Deland, Florida, Asilinn and Caleb had an intimate daytime garden wedding at Vizcaya Museum and Gardens in Miami, Florida. The couple chose the Garden Mound at Vizcaya for their nuptials. Surrounded by intimate family and majestic oak trees covered in Spanish Moss, the couple climbed the picturesque stone steps together as they walked into their wedding ceremony.
Following the ceremony, the couple took family portraits in the area and then toured the gardens with their Small Miami Weddings wedding photographer, who captured stunning Vizcaya wedding photos.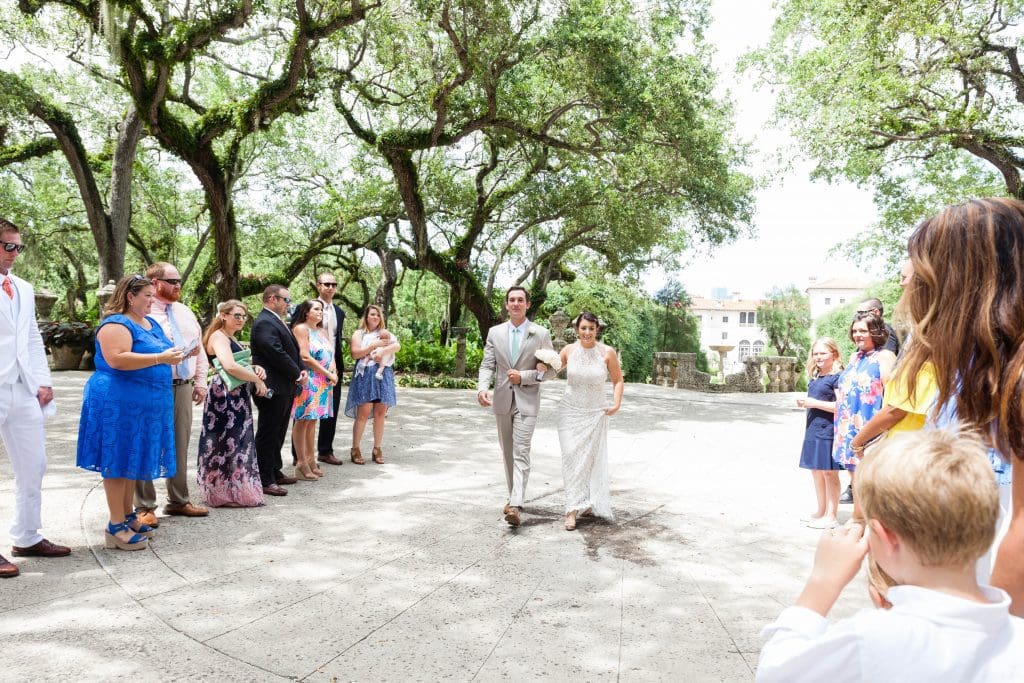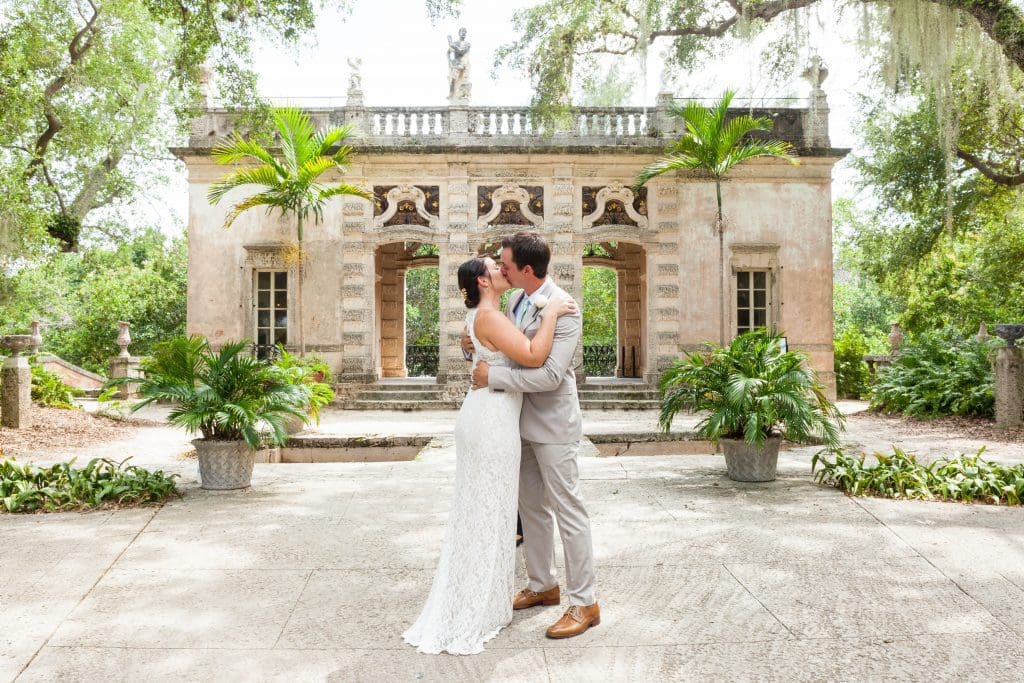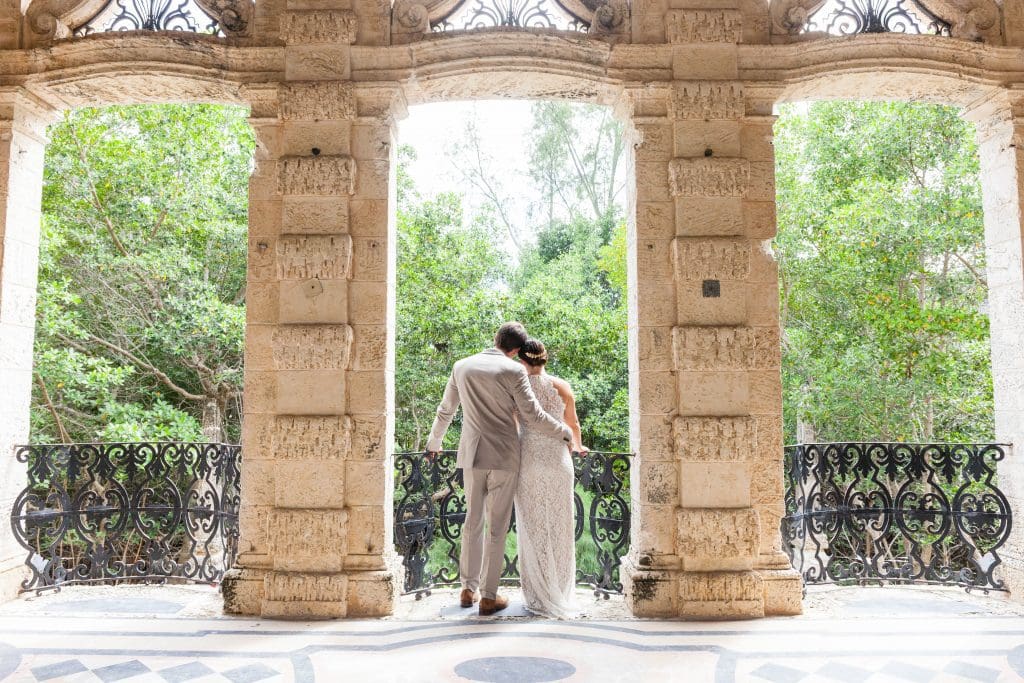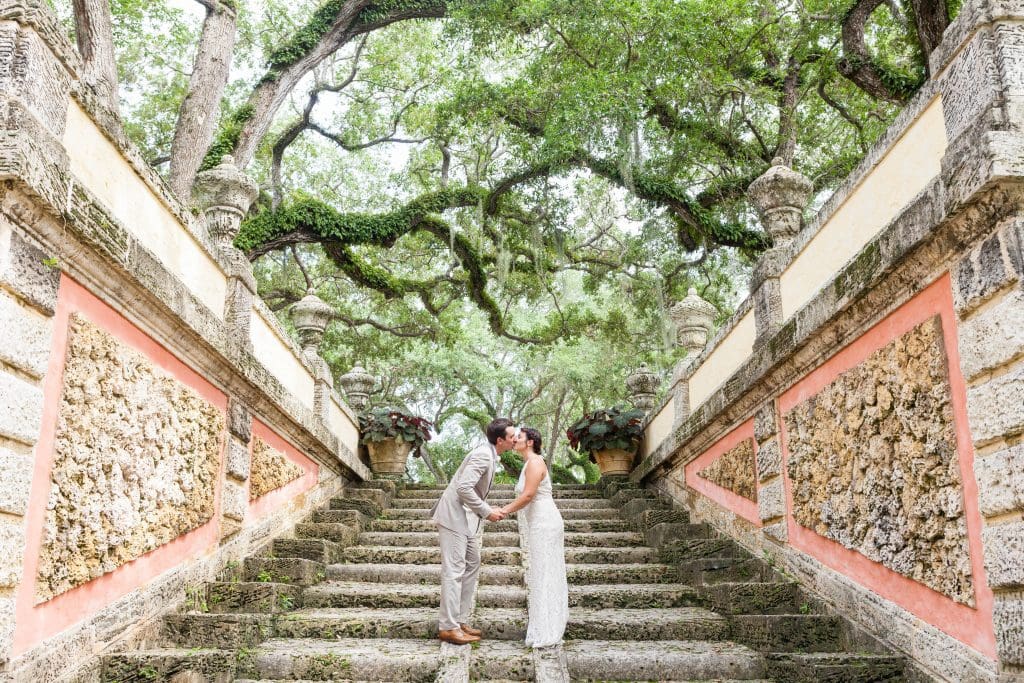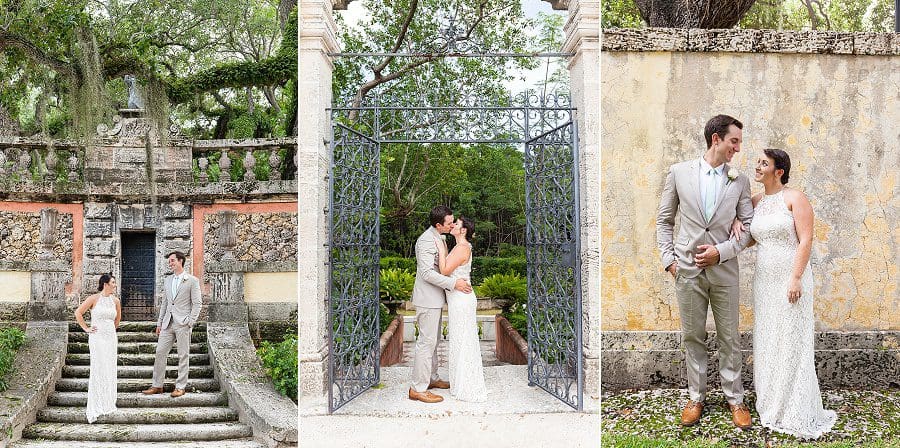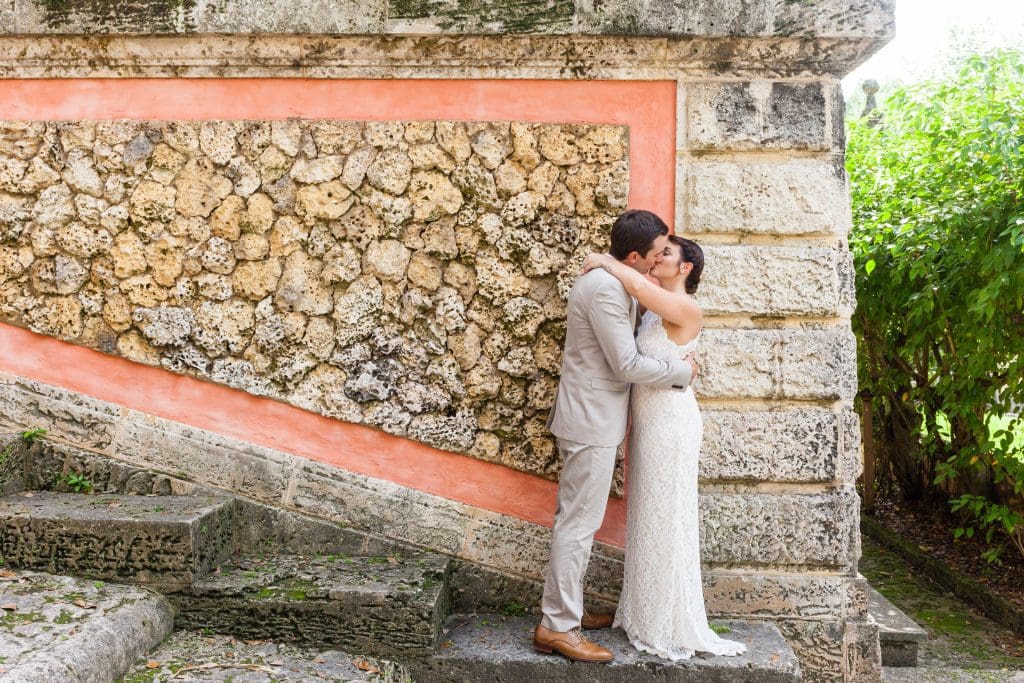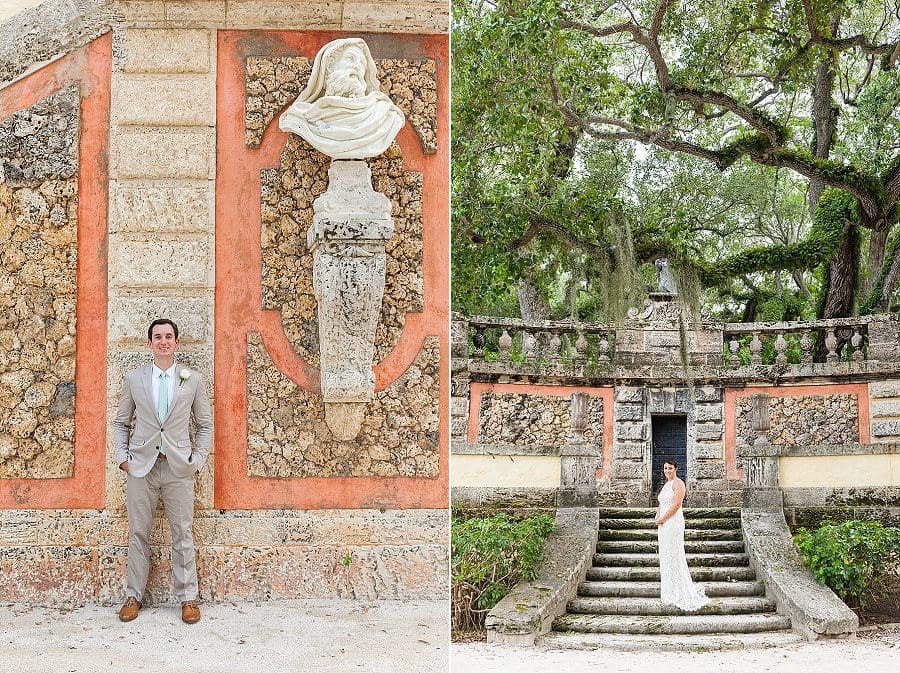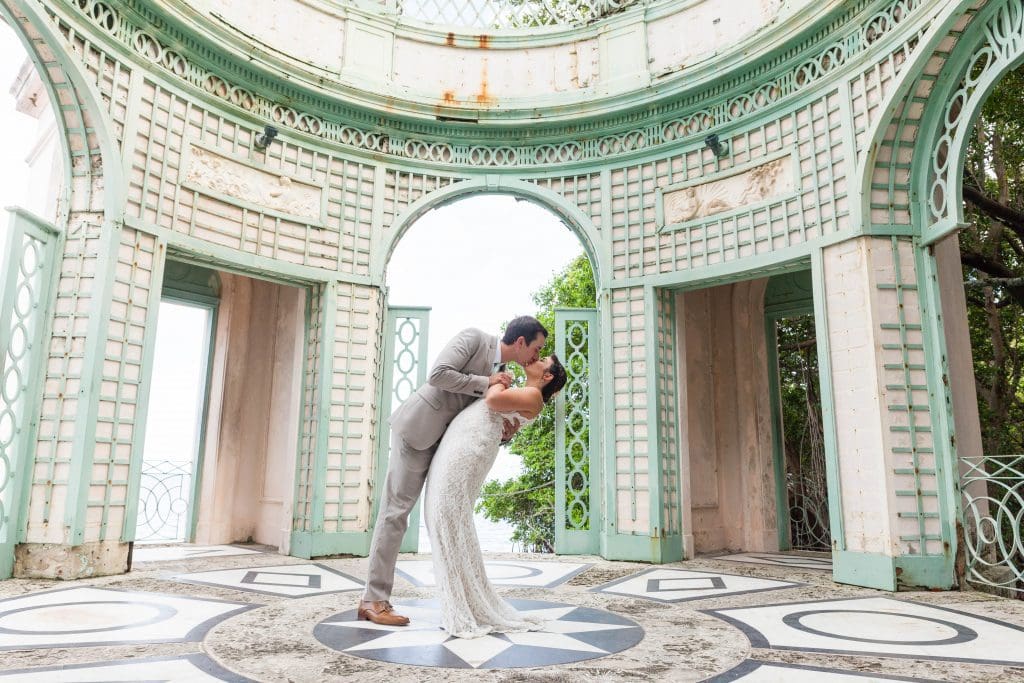 Photography, Coordination, and Florals: Small Miami Weddings
Interested in eloping to Vizcaya Miami? We'd love to plan your elopement wedding!