An Early Morning Key Biscayne Gardens Elopement
Liam and Chelsea are both born and raised Floridians. They went to high school together but didn't meet until after graduation at a party. They became mutual friends, but Chelsea had moved to Orlando for college while Liam stayed in Palm Beach. These two lost contact for 3 years, but they met up again with a friend when Chelsea was home for the summer. That's when their true friendship began.
Chelsea and Liam decided to elope because they're pretty simple people. They don't like the idea of a big wedding because a lot of the focus revolves around making sure guests are happy and worrying about a million moving parts. Eloping puts more focus on celebrating their relationship. With their thoughtful and sweet handwritten vows and details (even down to a custom-made ring box),  as well as their love for history and nature, Key Biscayne Gardens was the perfect setting. The location encompassed everything they were looking for, and they even got a "walk by" from one of the residents – this beautiful peacock! With their parents as their only witnesses (and well, that peacock), they had their intimate, private, and perfect ceremony.
It was an absolute pleasure and joy to be around these two. Their energy is infectious, and their love radiates. Below are some photos from their incredible day. Congratulations, Liam and Chelsea!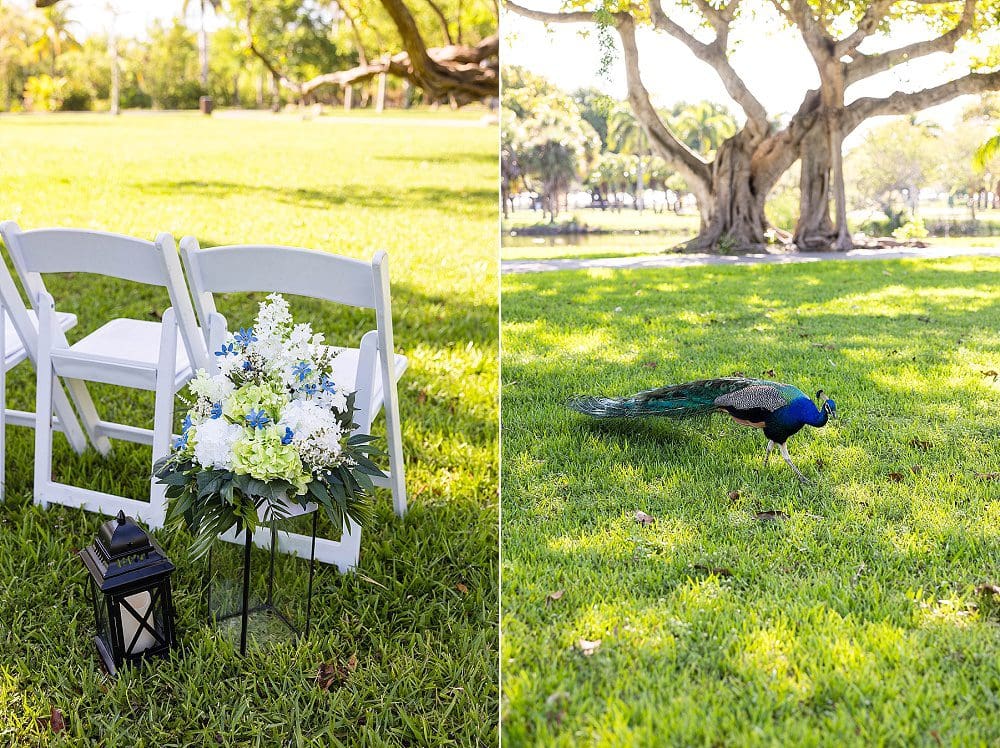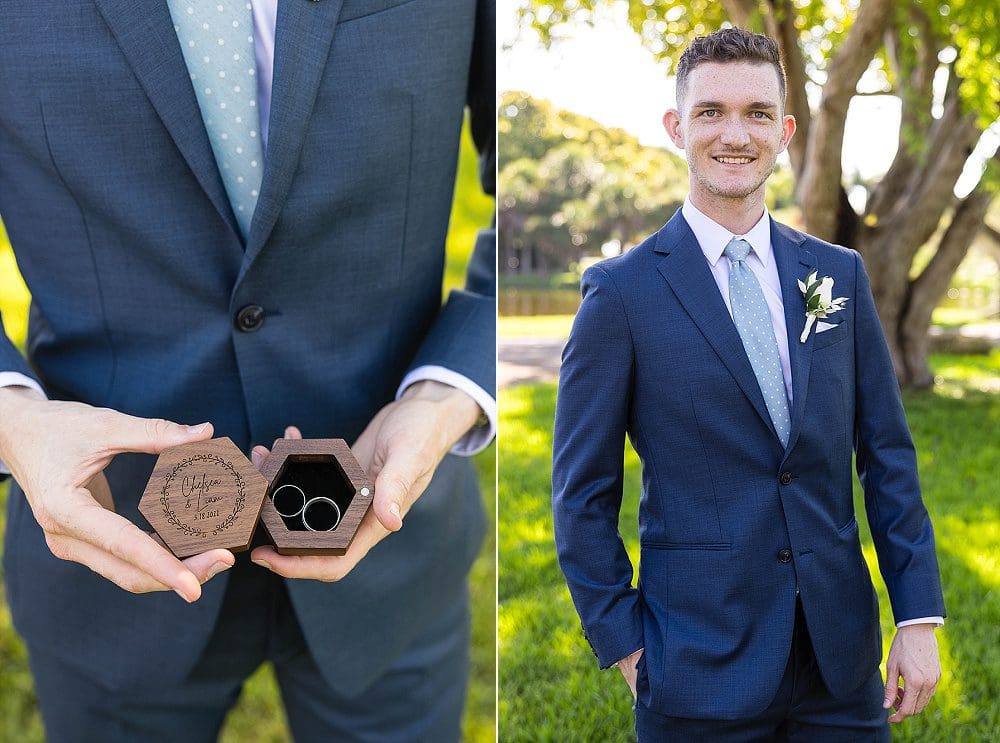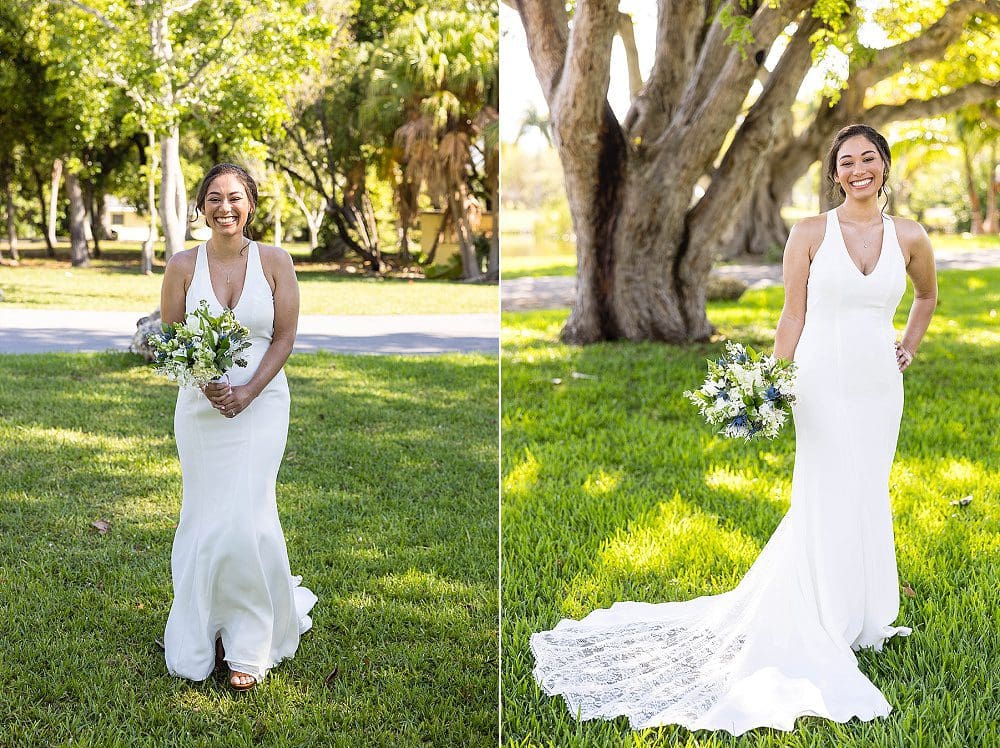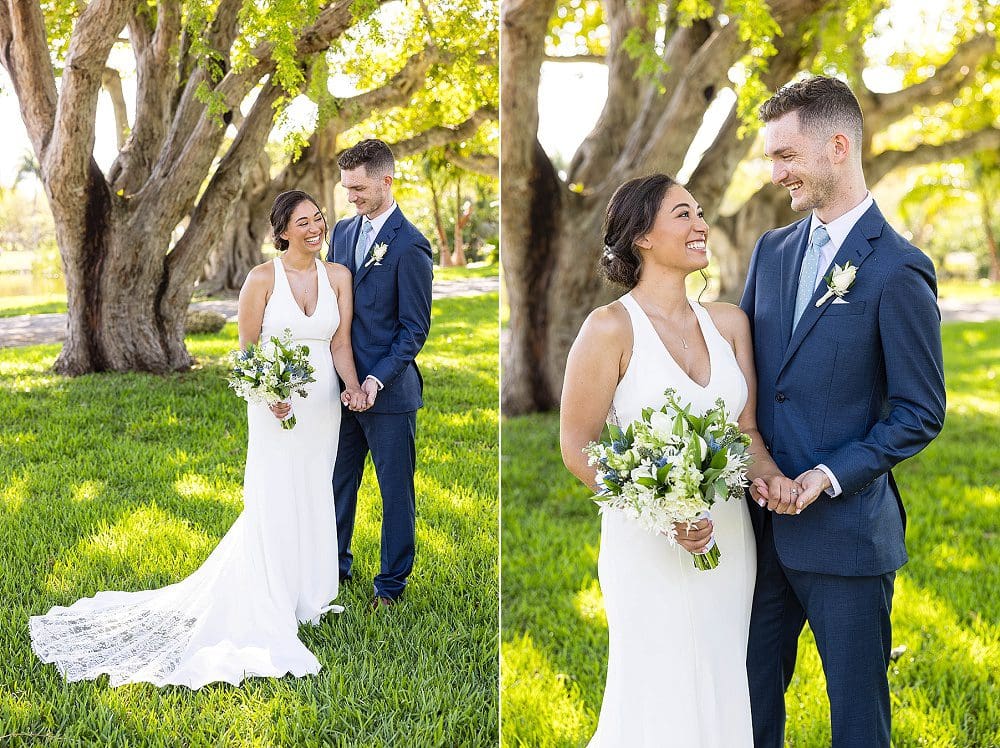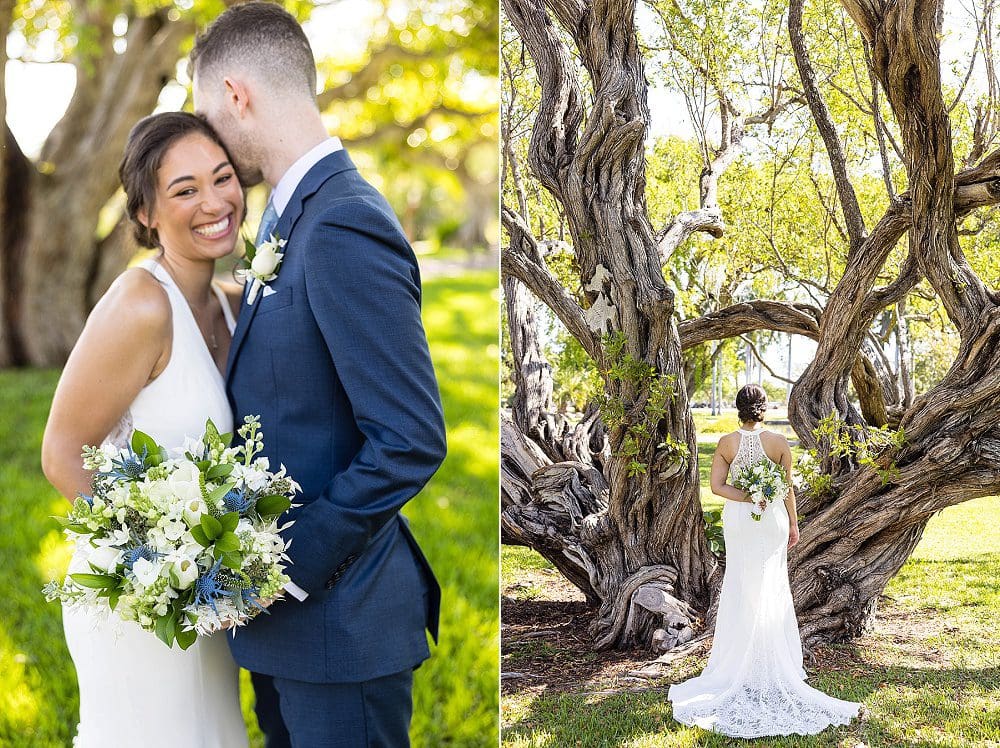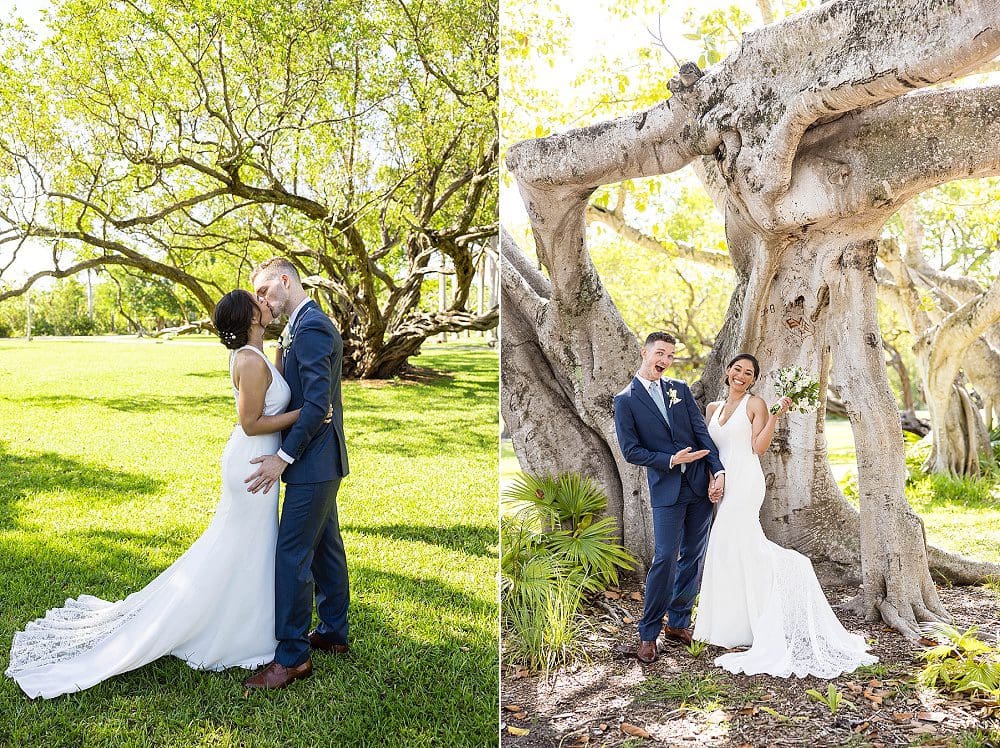 The groom left us this incredible review on Google:
"Couldn't have dreamed of having had our wedding come together so beautifully. When viewing their portfolio, it was enjoyable to have the various options from different venues, professional floral arrangements, hairstyles, and makeup to help put together our dream wedding. Their attentiveness when reviewing our selections and telling our story within the script is where the dream became reality as everything was meticulously crafted. It showed within the script that they encompassed our relationship into this story, and was presented by our officiant Gen who was well dressed matching the whole wedding attire and well spoken for all to hear clearly. Our professional photographer Ozzy showed up early and even helped to ensure our special moment was made and captured. Under his coordination it made the process a walk-in in the park; he made us laugh a lot, and we were able to get in a ton of poses and photos in multiple spots around the venue within the allotted time. All the staff involved in making this day truly magical showed up early as they said they would, and they delivered. I couldn't recommend enough for anyone looking to get married in the Miami area to go through Small Miami Weddings."
Ceremony Venue: Key Biscayne Gardens
Elopement Photography by Ozzy at Small Miami Weddings
Elopement Package: Elopement Planning, Elopement Photographer, Officiant, Coordination, and Floral by Small Miami Weddings
Thinking of eloping in Miami? Small Miami Weddings would love to help! Contact us to get started on planning your Florida elopement today!
Since 2012, Small Miami Weddings specializes in intimate weddings and elopements for groups of 0-30 people. All-inclusive small wedding packages include Wedding Officiant, Elopement Photos, Wedding Flowers, Venue Permitting and Scouting, Planning, Decor, and Coordination at Miami's best beaches, gardens, and hotels. Click here to read over 300 5-Star Reviews!