Photography by Small Miami Weddings
If you were planning your wedding before the coronavirus started or you're just beginning to plan your wedding, then you might be wondering what weddings will look like post-Covid-19. These days, more and more couples are opting to have Micro Weddings instead of large wedding celebrations. What are "Micro Weddings" you ask? Micro Weddings, also known as mini weddings, pop up weddings, and elopement weddings, are intimate celebrations, typically of up to 30 guests, which incorporate traditional elements of a wedding but on a smaller scale. Often, micro weddings will consist of an intimate ceremony with a relaxed and casual reception, should the couple choose to do a reception at all. These small weddings tend to be shorter in duration, with a more relaxed wedding atmosphere, and less stressful to plan than a traditional large celebration.
If planning a large wedding with all the stress and costs that come along with it doesn't sound like your cup of tea anymore, then consider a micro wedding instead! Though it might not have been your original plan, there are tons of benefits for opting to have an intimate wedding.
Keeping Costs Down
Coronavirus has certainly left a dent on our economy and many of us are saving money now more than ever before. With the average American wedding cost coming in at over $30,000, it's easy to see why more and more, couples are having micro destination weddings instead of large hometown celebrations. It's also a lot easier to keep sight of your budget when you have 20 guests instead of 200. Some couples also choose to have a micro wedding so that they can have the destination wedding of their dreams within their wedding budget, without having to make concessions to their vision while celebrating with closest family and friends. The bottom line is, micro weddings are perfect for couples on a small wedding budget.
Quality Time
If there is one thing we can all agree on, Covid-19 has reminded us of the value of spending quality time with our loved ones. One of the best parts of a mini wedding is that you're able to interact with each and every guest and spend true quality time with them. You don't need to cut interactions short to make sure you have enough time get around the room. Instead, spend quality time with your family and friends in an intimate wedding setting on what might be the happiest day of your lives.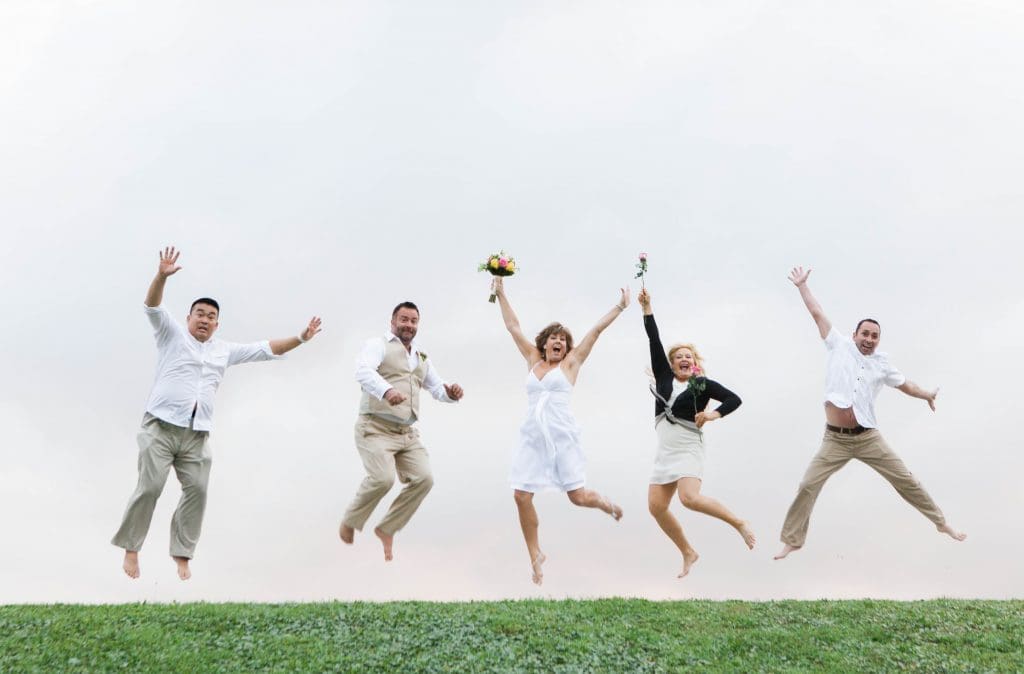 Venue
In the spirit of community and supporting local businesses after coronavirus, micro weddings open up a world of new opportunities for unique elopement venues which might have not been an option for a larger celebration. You can get married on a beautiful beach with your toes in the sand, at a whimsical garden, a tropical modern boutique Miami Beach hotel, or even at your favorite local restaurant. Micro weddings are the perfect opportunity to let your imagination run wild!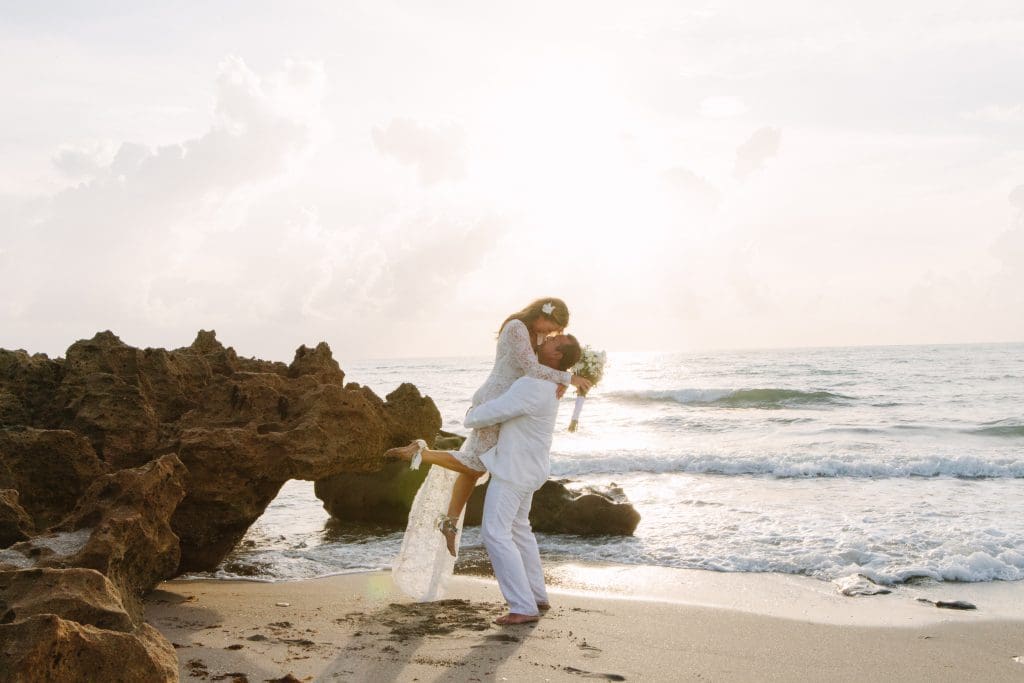 Less Stress
I think we can all agree that planning a mini wedding with 10 guests is much easier than planning one for 100. From having fewer wedding details to decide on and fewer guests to accommodate, planning a micro wedding is a more relaxed experience – especially with the help of a local elopement wedding planner. Elopement planners (or elopement experts) tend to offer all-inclusive destination wedding packages, taking the work of planning your micro wedding ceremony away from you! Nonetheless, there is still some planning involved – but that's the fun part!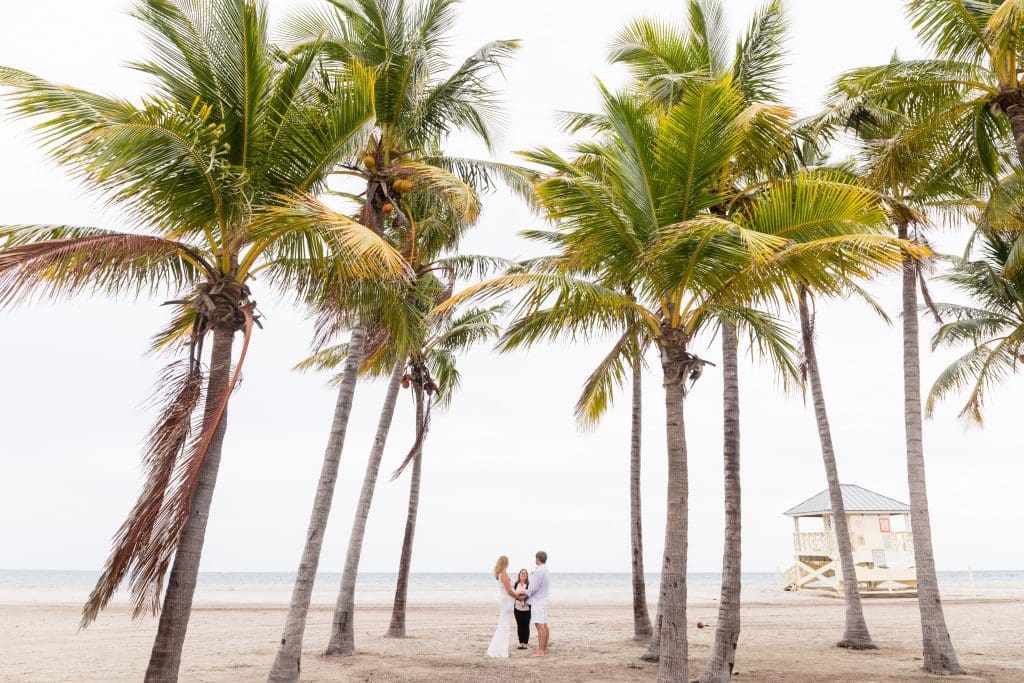 Nothing Wrong with Splurging a Little
The average micro wedding budget (or elopement budget) leaves a little room for fun and unique elopement ideas that make your wedding experience a little extra personal and special. Whether you're looking to splurge on your dream venue, roll up in style in a vintage car, or go all out on your decor; we say, go for it!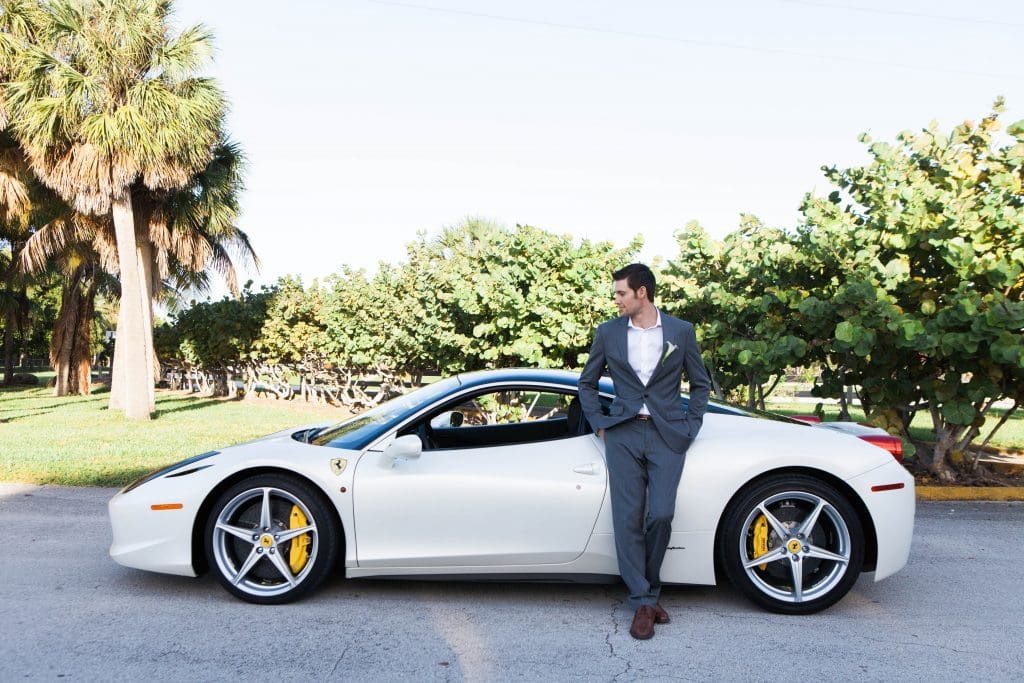 Since 2012, Small Miami Weddings specializes in intimate weddings and elopements for groups of 0-30 people. All-inclusive small wedding packages include Officiant, Elopement Photography, Wedding Flowers, Venue Scouting and Permitting, Planning and Coordination. Click here to read over 200 5-Star Reviews!
Thinking of having a micro wedding in Florida? Small Miami Weddings would love to help! Contact us to get started on planning your Miami elopement today!