What a gorgeous sunrise for this unique Fort Lauderdale Beach wedding! We met with this sweet couple just before sunrise and fell in love with them right away. They wanted to customize the feel of their beach elopement in Florida and chose to bring their own flowers for a pop of color. Scroll down to see the stunning photos of this intimate Fort Lauderdale Florida elopement!
And if you're looking for where to stay in Fort Lauderdale Beach, our all inclusive elopement packages include a list of hotels Ft Lauderdale Beach to help you with elopement planning. We'll help you with every step of planning your intimate Fort Lauderdale Beach elopement!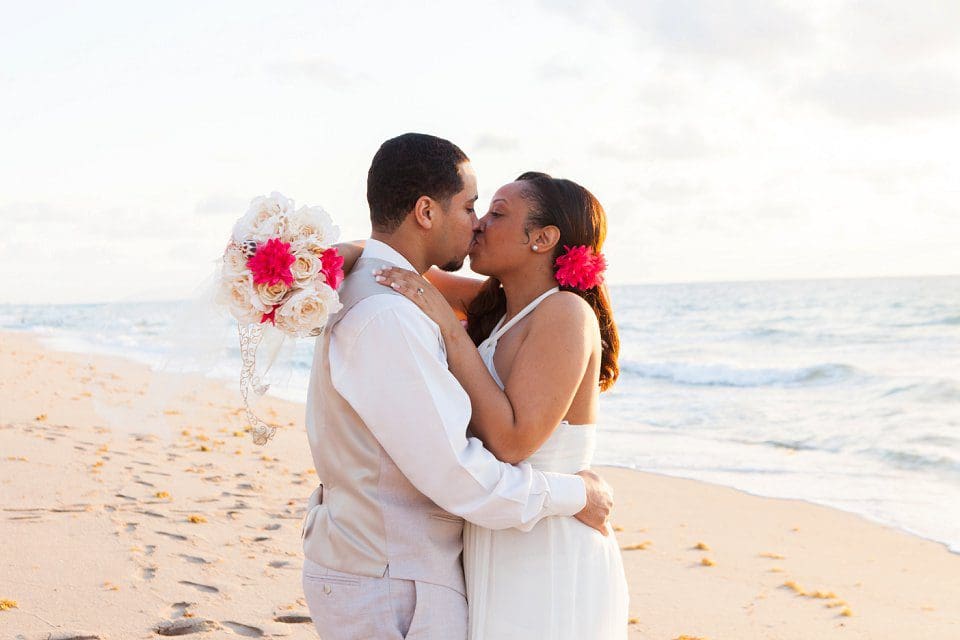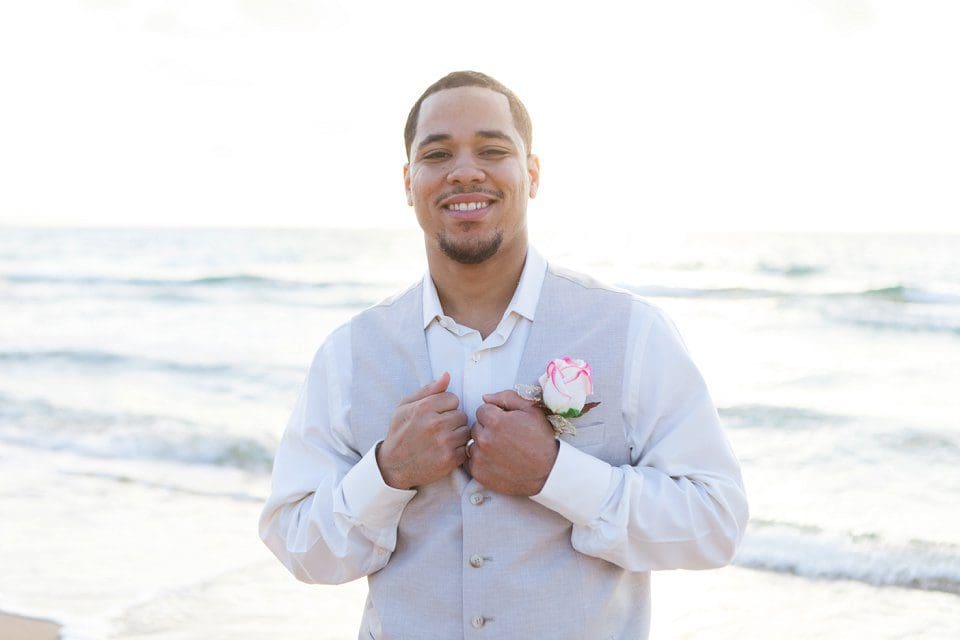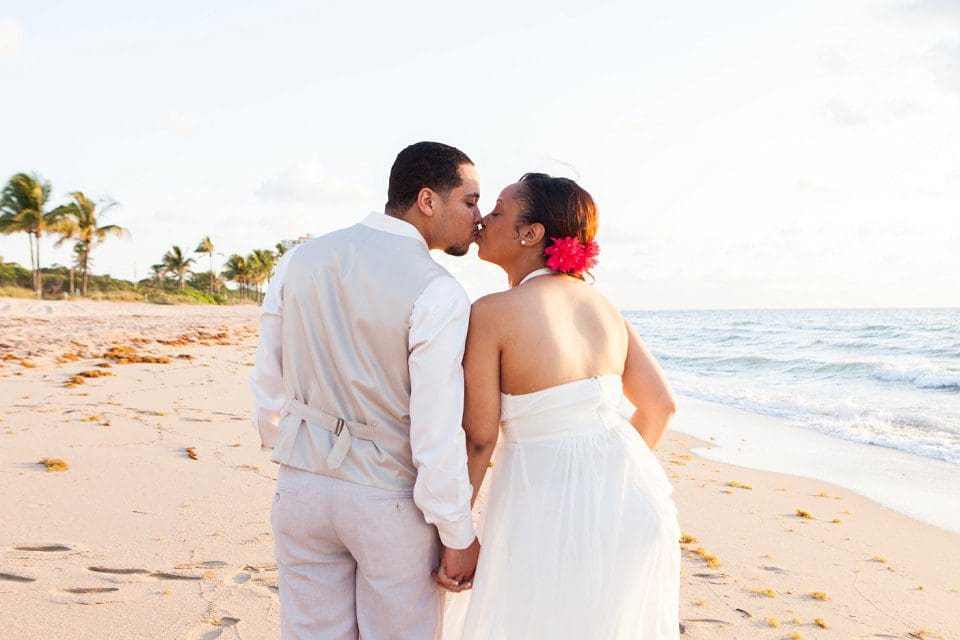 Eloping in Ft Lauderdale Florida? Small Miami Weddings would love to help! Contact us to get started on planning your Fort Lauderdale Beach elopement today!
Since 2012, Small Miami Weddings specializes in intimate weddings and elopements for groups of 0-30 people. Our Fort Lauderdale elopement package includes a Florida Wedding Officiant, assistance in obtaining your Florida marriage license, Elopement Photography, Fort Lauderdale beach wedding permit, and elopement planning. Click here to read over 200 5-Star Reviews!