Top 5 Miami Venues for 2020 Elopements
Long gone are the days where an elopement meant the couple was sneaking away to get married. As elopement weddings become more popular, the question of 'What is eloping like now?' and "Is it right for me?' is something couples are asking themselves more frequently. Elopements are intimate affairs with just the couple or a few guests. They can be short and sweet or more extravagant depending on the couple. Couples choose to elope for various reasons such as their budget, the simplicity of it, or wanting to get away to an exciting destination.
Now that you know what an elopement is; does an elopement wedding sound like a good option for you? If so, you're probably wondering how to elope. While elopements are a lot simpler than planning a large wedding celebration, some planning is still necessary. Some things to consider when starting to plan your elopement is where to elope, your budget, and the legalities.
Now that we've established that you don't need to run off in secrecy to Las Vegas for your elopement, let us discuss where CAN you elope.
The great thing about eloping is that there are endless options for where to hold your ceremony. They can be done in nature at beaches, parks, or gardens, in hotels, at a courthouse, or even at a private residence. Just in Florida alone, there are hundreds of locations you can choose from for your elopement.
Though we're not going to lie, we are partial to our little corner of South Florida! We're blessed with beautiful beaches, lush gardens, and incredible hotels. Any of which would be gorgeous backdrops for your elopement ceremony!
To make it easier for you, we've curated a list of some of our favorite elopement locations!
Key Biscayne
Our favorite beach in South Florida! No seriously, we could go on and on about this location. We love how picturesque and reminiscent of old Florida it is! With white sand, green dunes, and gorgeous palm trees swaying in the breeze this is the perfect beach location for any couple.
Matheson Hammock
Looking for a garden/park ceremony? Then look no further! Matheson Hammock has beautiful oak trees with Spanish moss which would be a romantic backdrop for your elopement.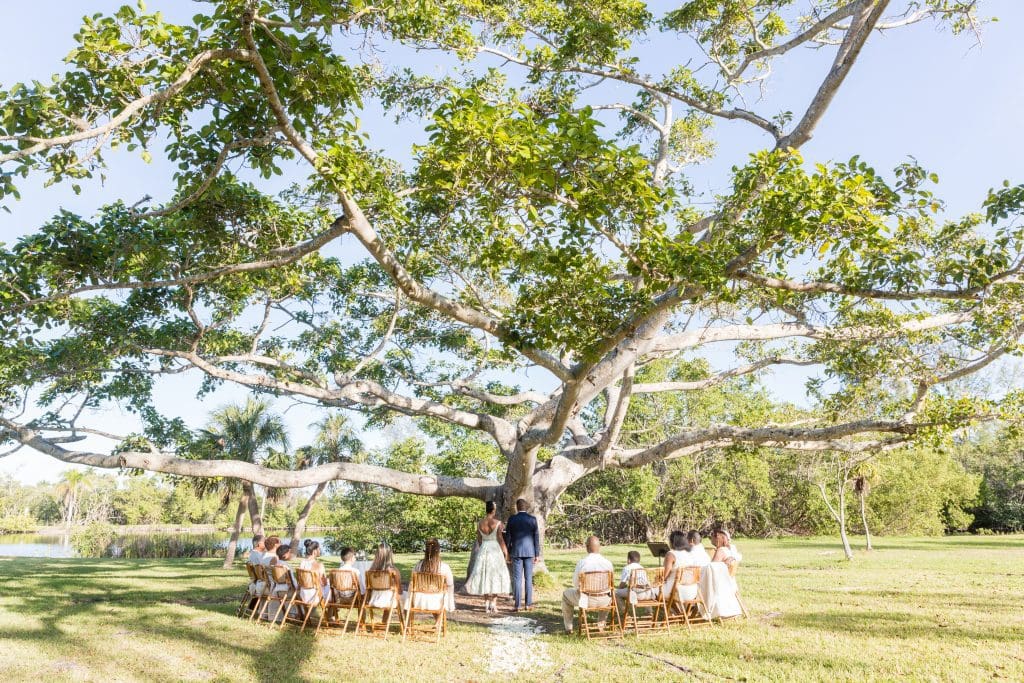 Miami Beach
This location speaks for itself! If you only know of one place in Florida then I'm pretty sure Miami Beach is the one! Miami Beach has miles of gorgeous white sand beaches along with tons of hotels, restaurants, and things to do. Are you staying in Miami Beach and looking for a super convenient ceremony location with little to no travel time? Then consider doing your ceremony on a beach access near your hotel! If you are staying on a beachside hotel your ceremony location could be steps from your room!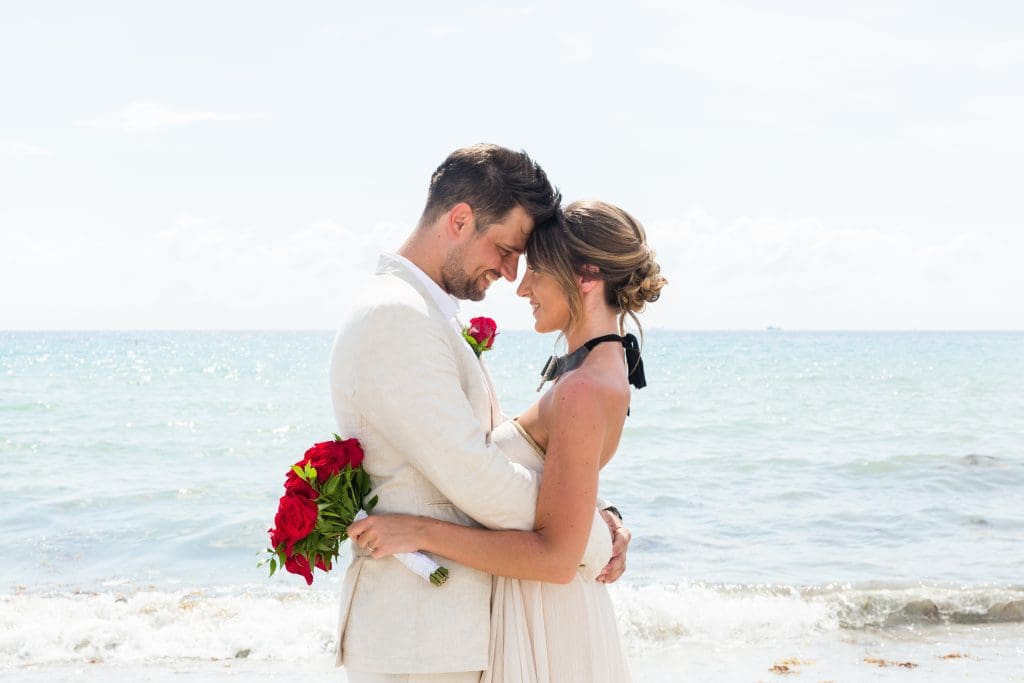 Vizcaya Museum and Gardens
One of the most mesmerizing locations in all of South Florida! With its European aesthetic, walking through the gardens will make you feel like you've been transported to a different place and time. Vizcaya is truly a unique elopement location!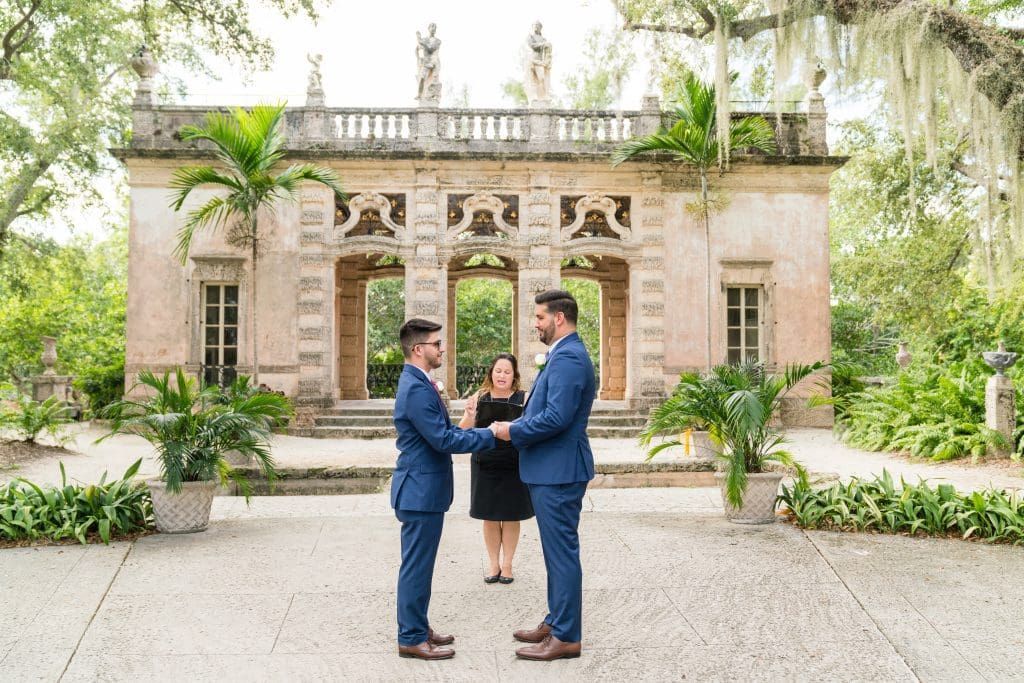 Hollywood Beach
Step away from the hustle and bustle of the Hollywood Beach Boardwalk and have your ceremony at one of our favorite tucked away beaches in Hollywood. With the palm trees swaying in the background and the beautiful blue ocean as your backdrop, what more could you ask for?
We hope this list helped give you some inspiration for where to hold your elopement wedding. Our all-inclusive elopement packages include detailed location assistance as well as all aspects of your elopement wedding. If you're still asking yourself, "Where can I elope?" feel free to contact us and chat with one of our Florida elopement wedding planners!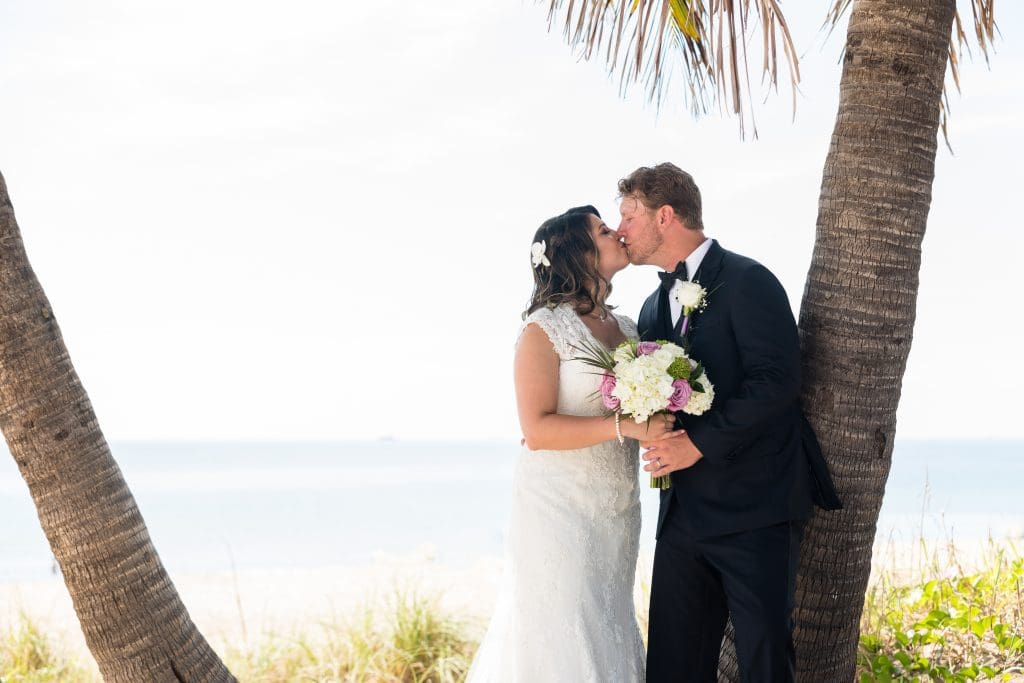 Thinking of eloping in Miami? Small Miami Weddings would love to help! Contact us to get started on planning your Florida elopement today!
Photography by Small Miami Weddings