It's no surprise we love an intimate Crandon Park beach wedding! The tranquil water and abundance of palm trees along the sand make a gorgeous backdrop for a beach wedding in Miami. Consistently named among the top ten beaches in the U.S., Crandon Park Beach in Key Biscayne is one of the most beautiful and unique beach wedding venues in Miami.
Richard is very familiar with Crandon Park, having grown up in Key Biscayne. So when we recommended a Crandon Park wedding ceremony, they knew it was the perfect fit. The couple had envisioned a small beach wedding with only their closest friends. They wanted the day to be about "them" – authentic and intimate.
Small Miami Weddings Officiant, Melissa, worked with Tiffany and Richard to write their personal wedding vows and delivered a heartwarming ceremony. After a champagne toast on the beach, they strolled off with their elopement photographer, Gen, who took stunning Crandon Park elopement photos. Small Miami Weddings Floral Designer, Barbie, arranged a beautiful bouquet of white roses.
Keeping with the theme, Tiffany and Richard rented a vintage Rolls Royce for their elopement and rode off to their dinner reception venue, The Rusty Pelican, in classic Miami style.
Congratulations, Tiffany and Richard!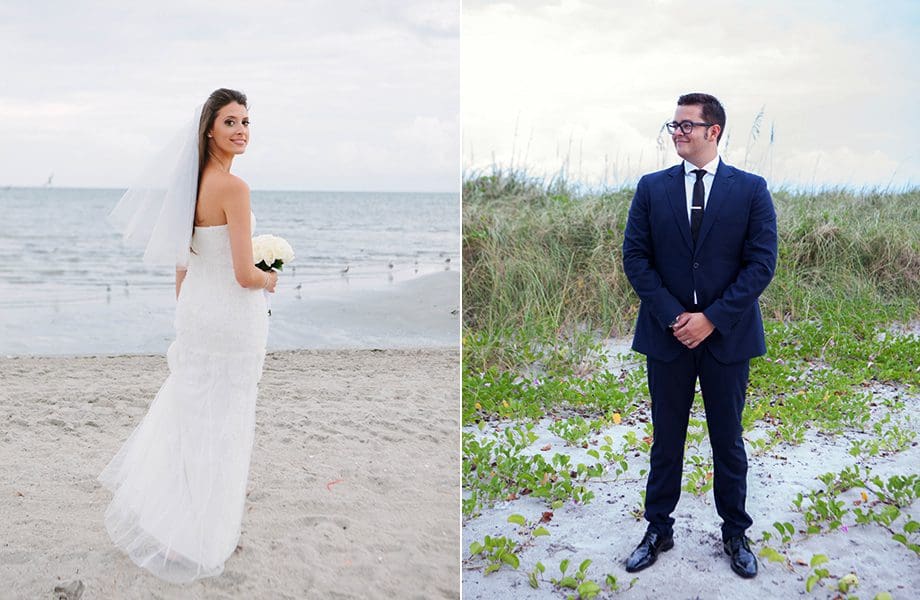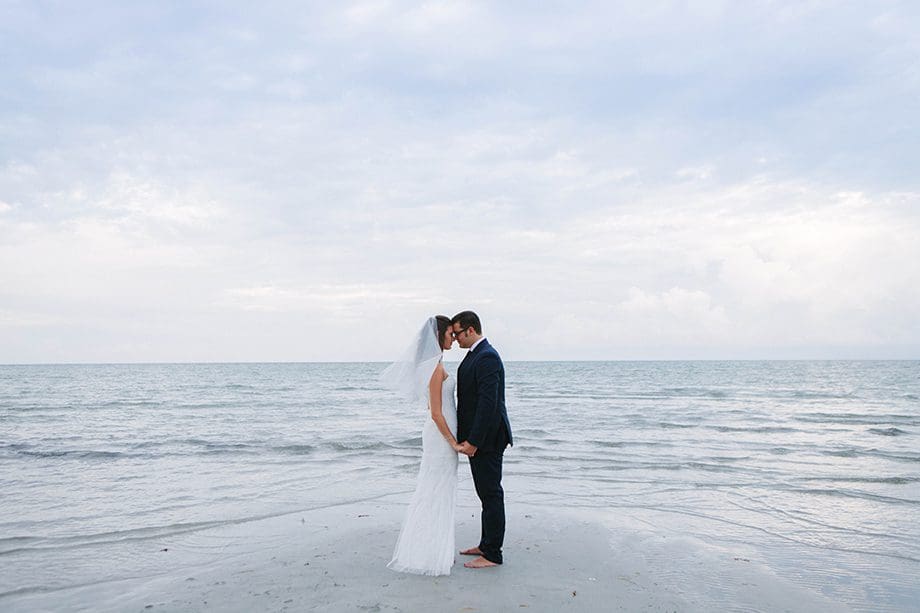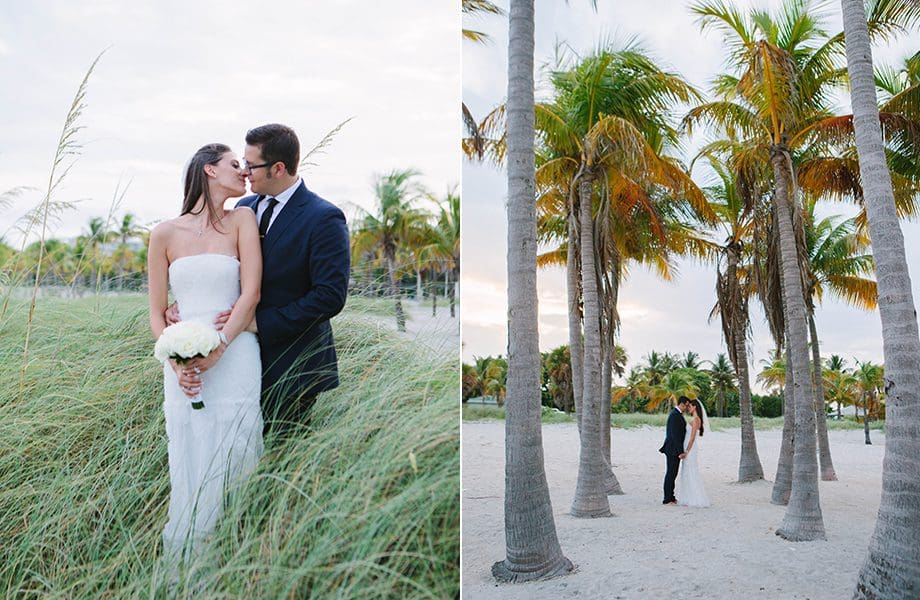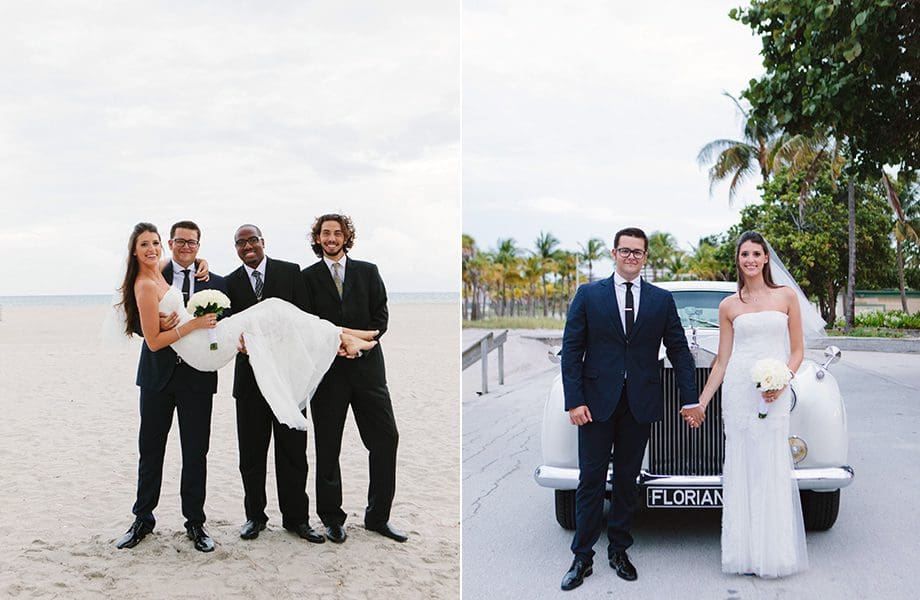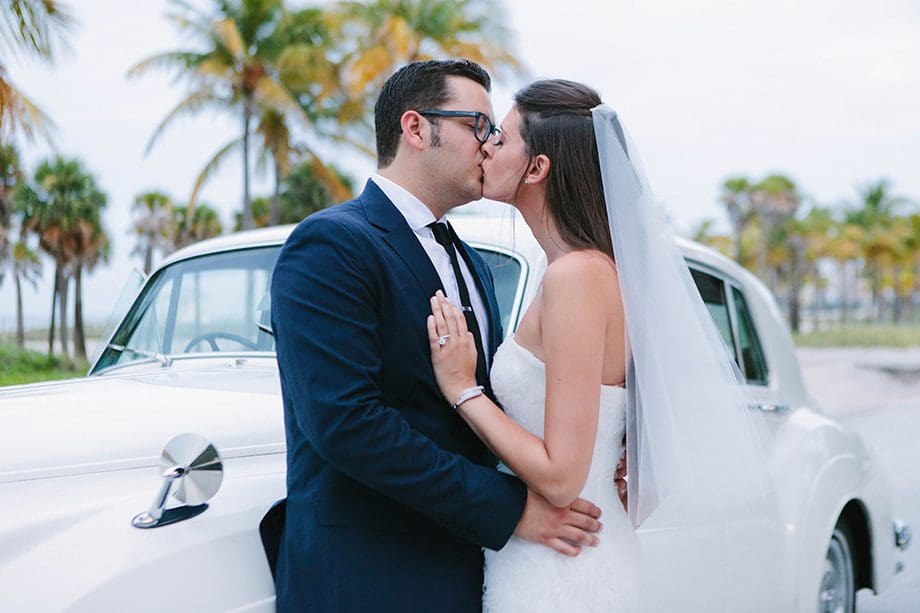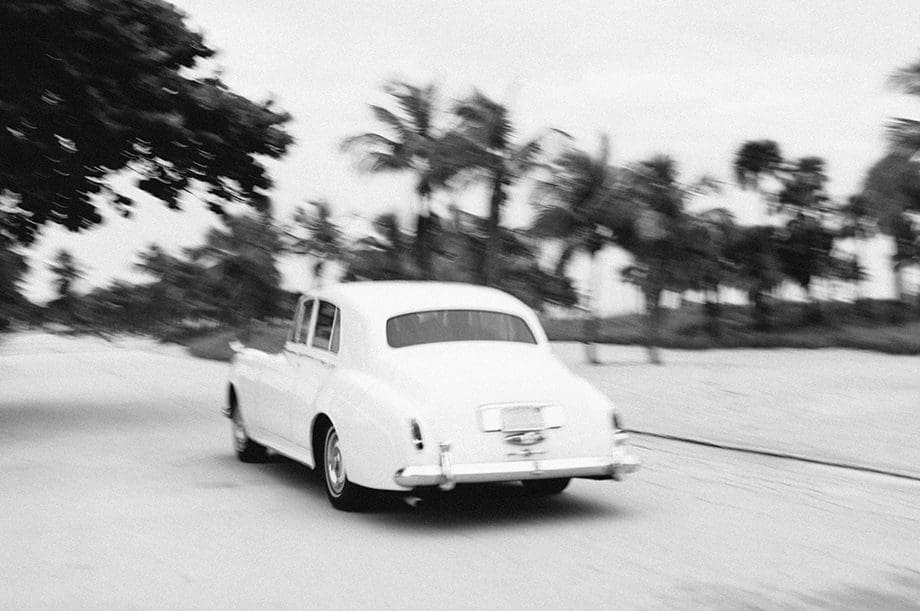 Host Hotel: The Ritz-Carlton, Key Biscayne
Reception Dinner Venue: The Rusty Pelican, Key Biscayne
Ceremony Venue: Crandon Park
Elopement Photography by Gen at Small Miami Weddings
Elopement Package: All inclusive Miami elopement package by Small Miami Weddings
Thinking of eloping in Miami? Small Miami Weddings would love to help! Contact us to get started on planning your Florida elopement today!
Since 2012, Small Miami Weddings specializes in micro weddings and elopements for groups of 0-50 people. All-inclusive Miami Beach elopement packages include a wedding officiant,  Miami elopement photography, assistance in obtaining your Florida marriage license, Crandon Park wedding permit, elopement planning, beach wedding Decor, and a beach elopement coordinator. Click here to read over 200 5-Star Reviews!