An Intimate Garden Wedding at Fairchild Tropical Botanic Gardens
The theme of Nina and Alice's intimate Miami wedding is, "A Map of the World. Love Knows No Borders". A suiting name for a love story like this. Nina is from the Ivory Coast and Alice is from the Netherlands but they met through a mutual friend… in London. According to both, it was love at first sight.
Fast forward to a cruise honeymoon from Miami and we got the lucky opportunity of meeting these stunning ladies and planning their gorgeous small wedding at Fairchild Gardens in Coral Gables. We arranged a first look and got some great shots of Nina and Alice as they descended the double stone stairways into the Bailey Palm Glade.
After the intimate wedding ceremony, the couple enjoyed cake and champagne before riding off with their photographer around the gardens to take some stunning wedding photos.
Later, the elopement reception was a house party at their Airbnb wedding villa in Miami and a few days of sightseeing with family and friends before embarking on their honeymoon cruise.
Congratulations, Nina and Alice!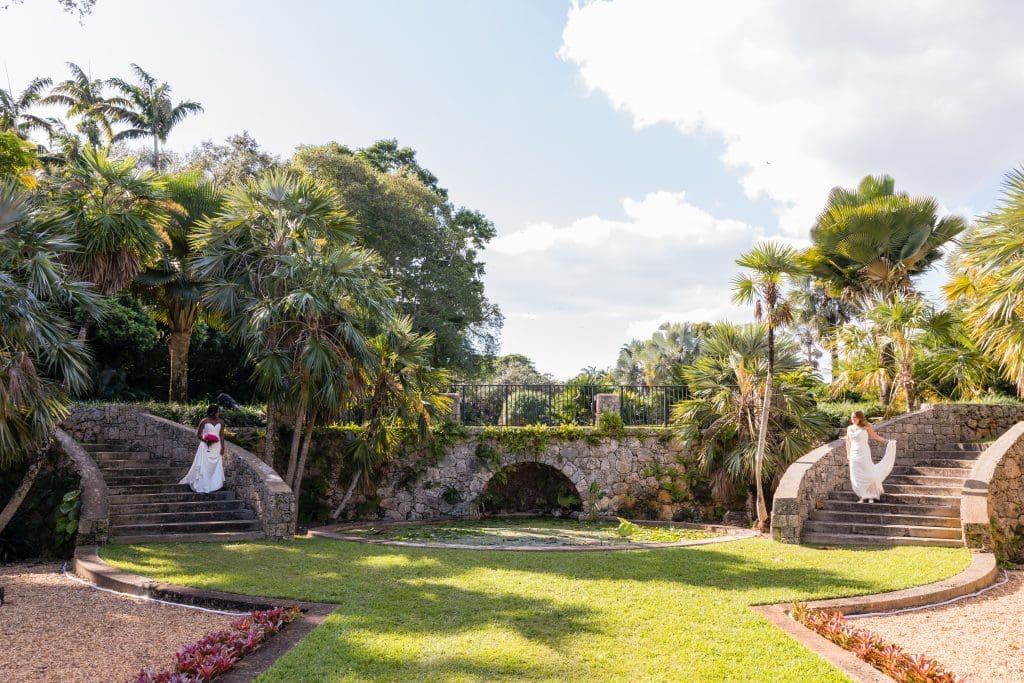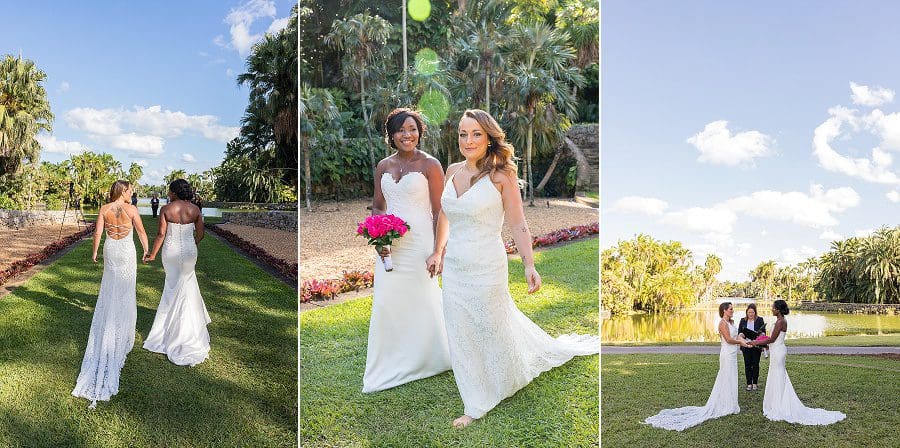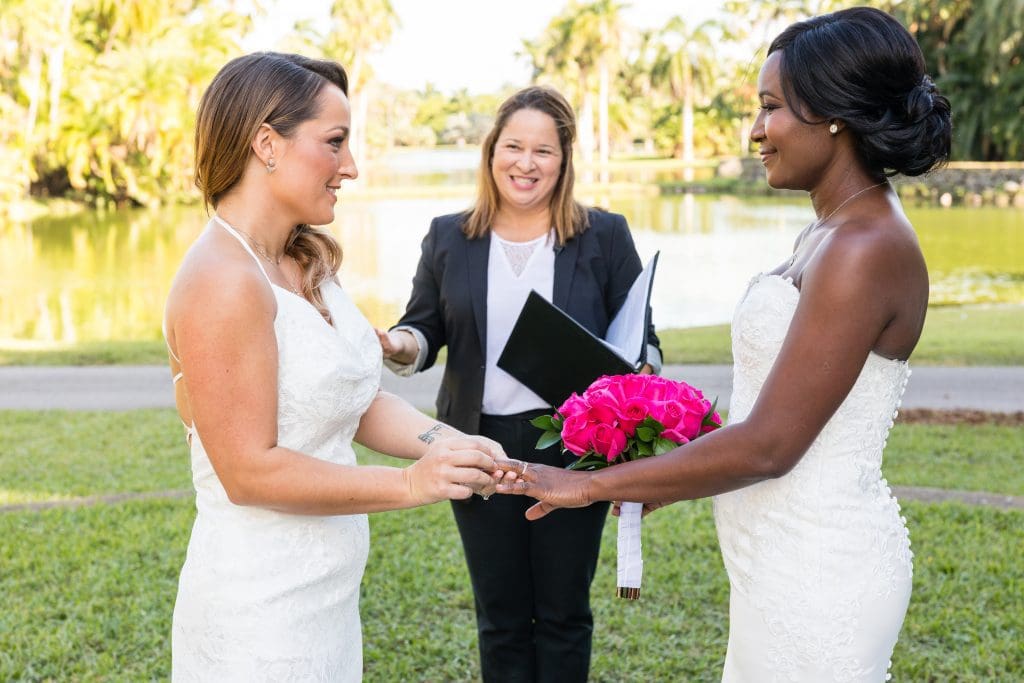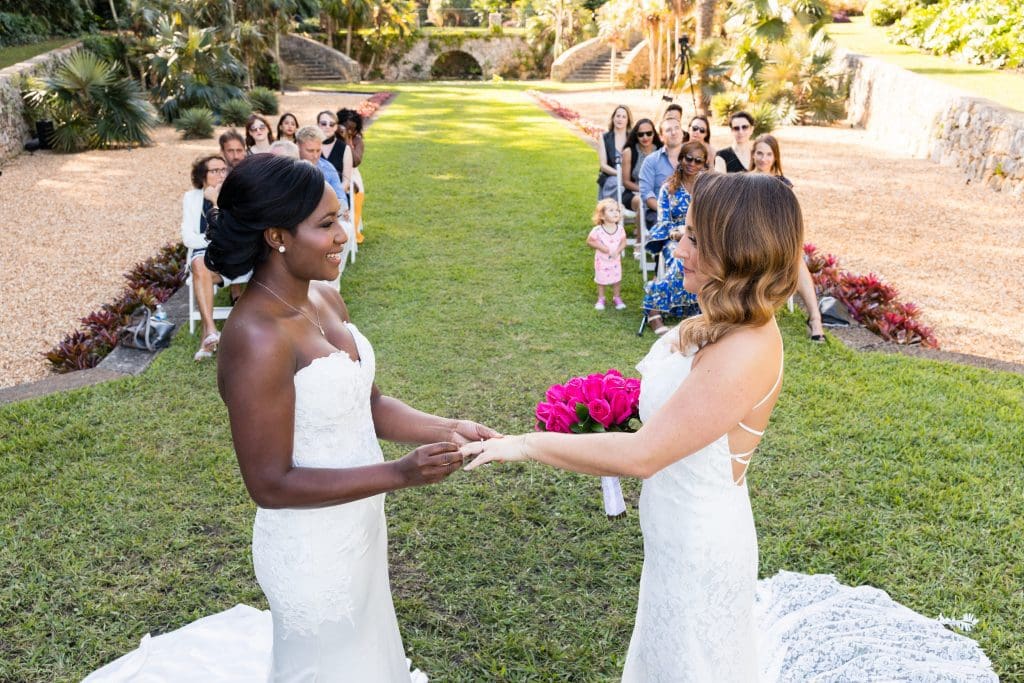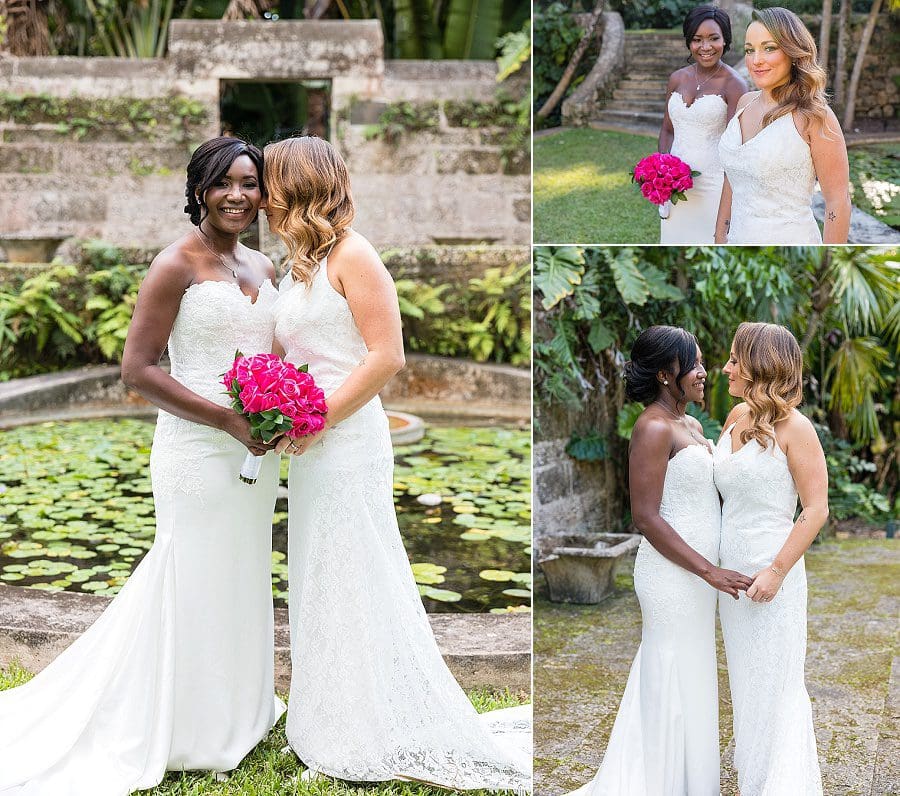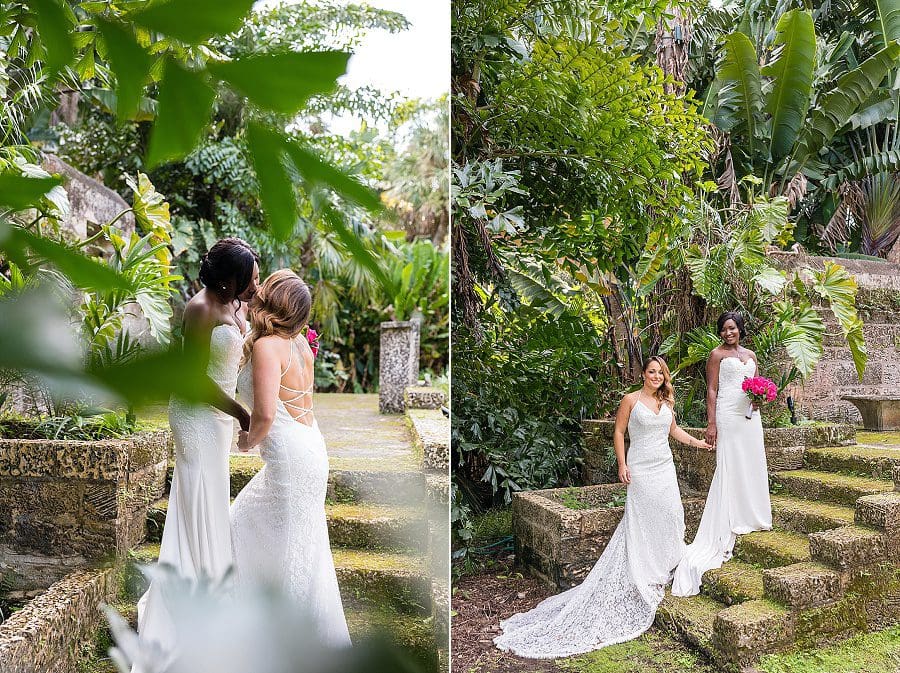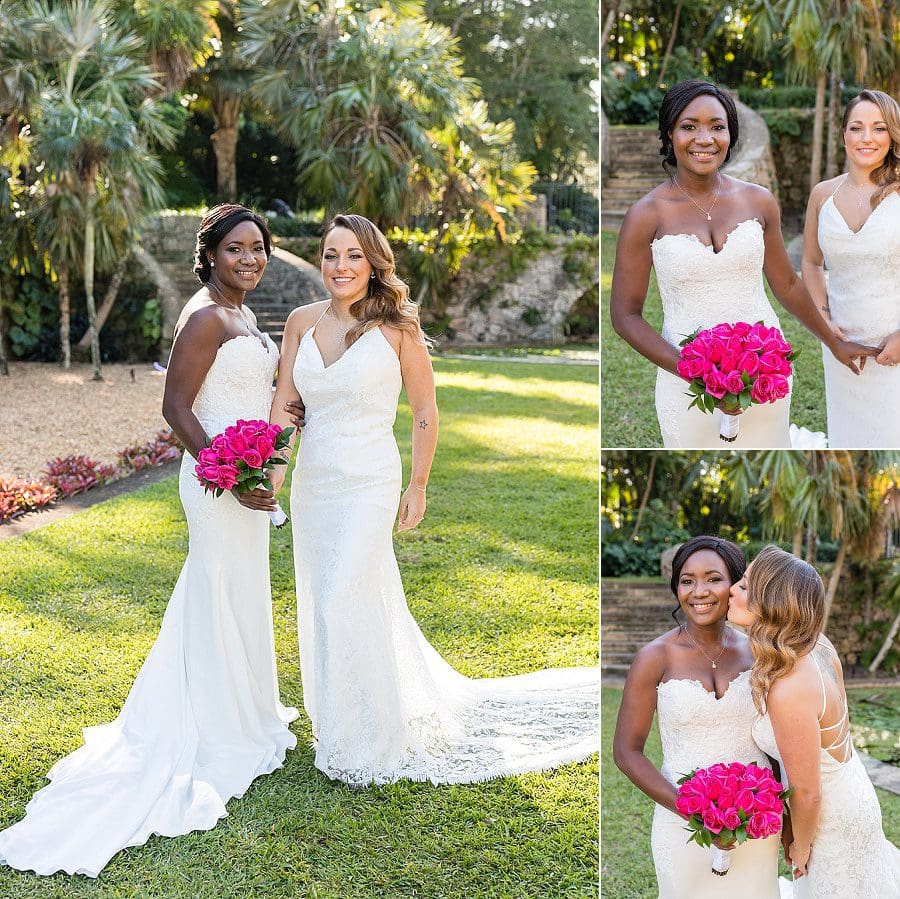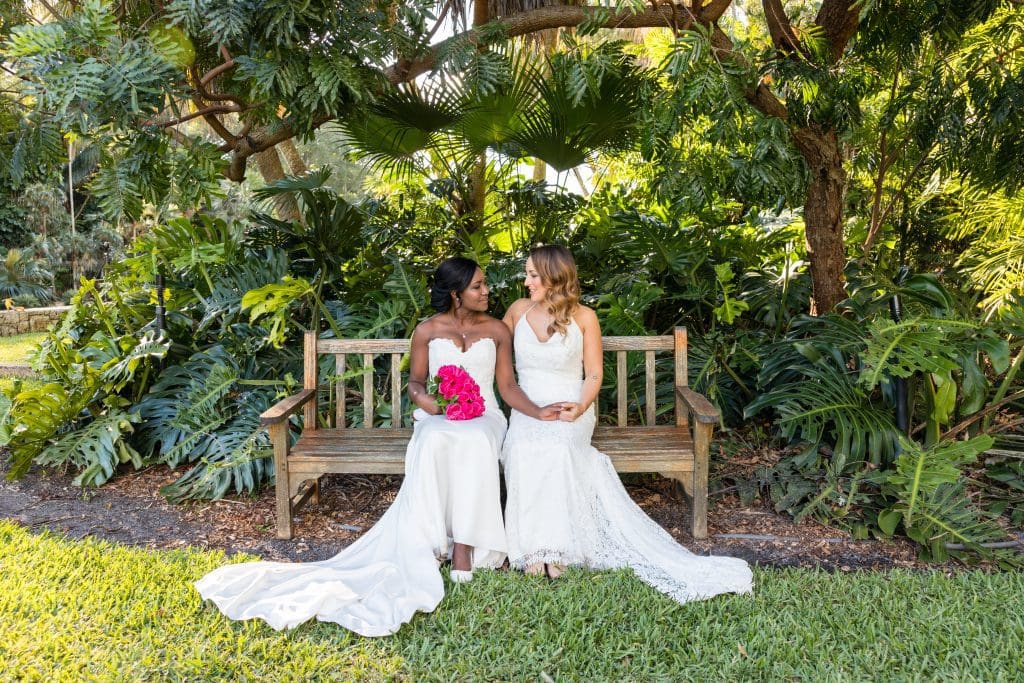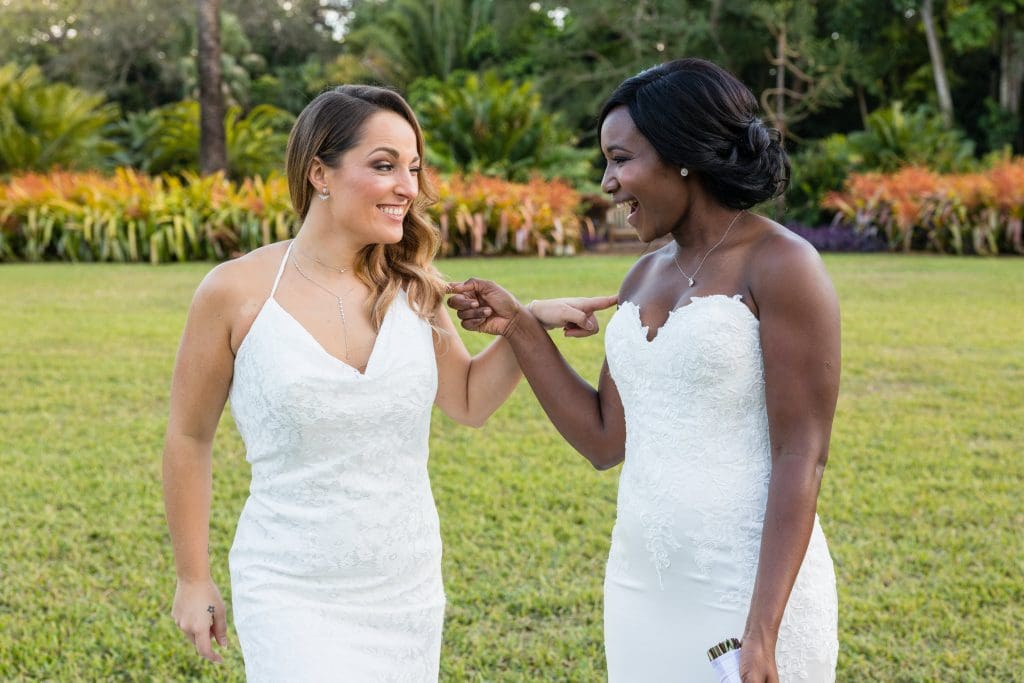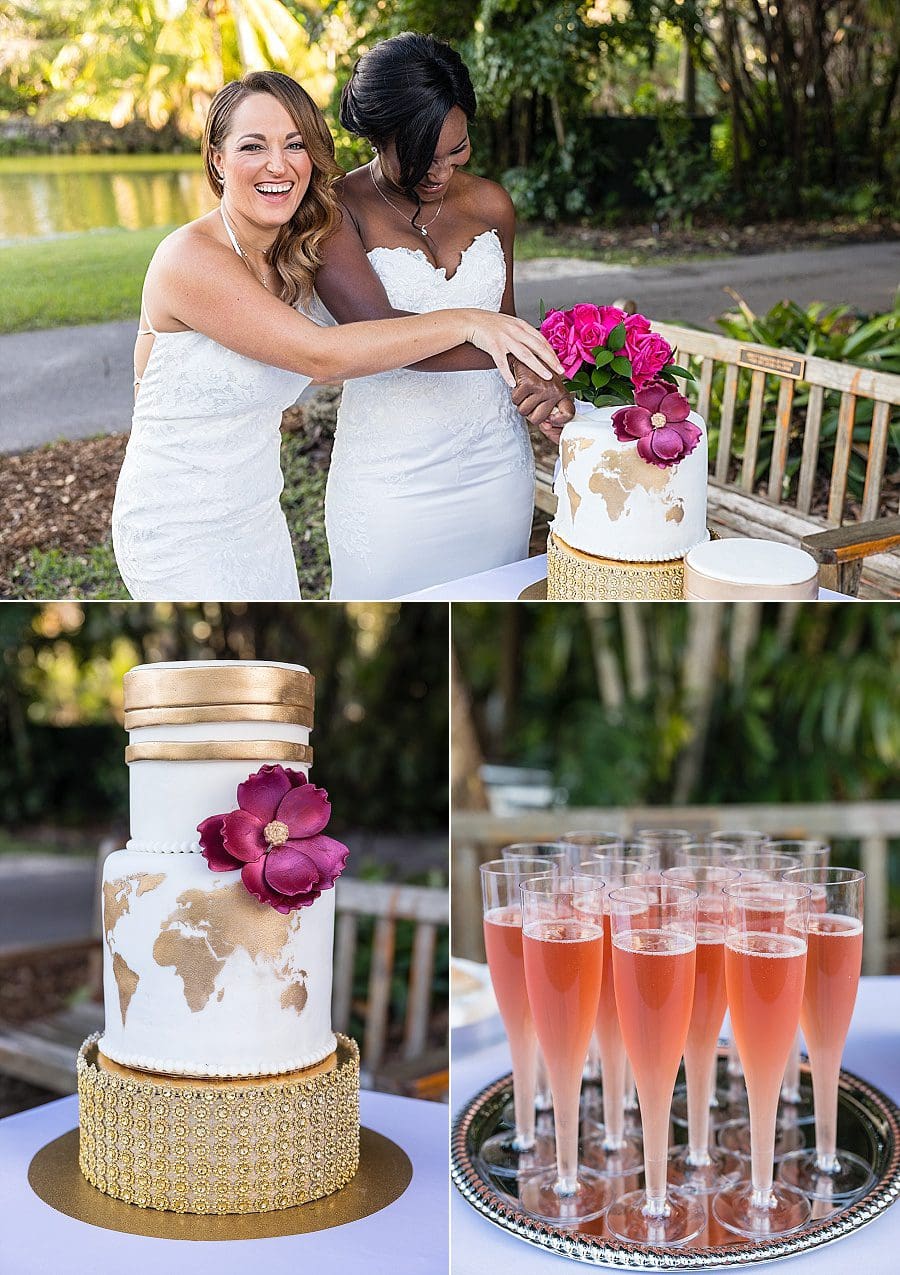 Honeymoon Cruise: Holland America
Intimate Wedding Photography by Small Miami Weddings
Small Miami Wedding Package: Planning, Coordination, Officiant, Floral, Champagne Toast, Music, and Cake Cutting by Small Miami Weddings
Interested in a small wedding in Miami? We'd love to plan your micro wedding!
Since 2012, Small Miami Weddings specializes in intimate weddings and elopements for groups of 0-30 people. All-inclusive small wedding packages include Officiant, Elopement Photography, Wedding Flowers, Venue Scouting and Permitting, Planning, Decor, and Coordination. Click here to read over 200 5-Star Reviews!
Love is Love