Steps and Tips from the Elopement Experts at Small Miami Weddings
So you're thinking about eloping. Wise choice! At Small Miami Weddings, we're all about intimacy and individuality and we can't think of a better way to do celebrate that with your favorite person than to elope. So, what is eloping anyway? Well, to define elope today is a bit different from that traditional idea of two young rebellious lovers running away together unbeknownst to anyone. Nowadays, a modern elopement is a conscious decision to share an intimate moment alone or with your dearest loved ones. One thing remains the same, eloping is a time of adventure and there's no better thrill than running off to start a new family and be with the one that you love.
Step 1: Decide Where to Elope
Planning an elopement is similar to planning your honeymoon. There's no limit to where you can elope and since your guest list is limited, you have more freedom to find deals. Do you like the idea of getting married near the ocean or is gardens and green space more your style? Does your venue require a permit to elope? Are you thinking of a Disney wedding in Orlando, a cruise wedding in Key West, or a beach wedding in Miami and the Florida Keys? Jot down a few destinations that you like and weigh out their costs.
Florida Elopement Tip: If you still aren't sure about where to elope, remember you can always have an intimate ceremony in your hometown and renew your vows on an exotic vacation at a later date.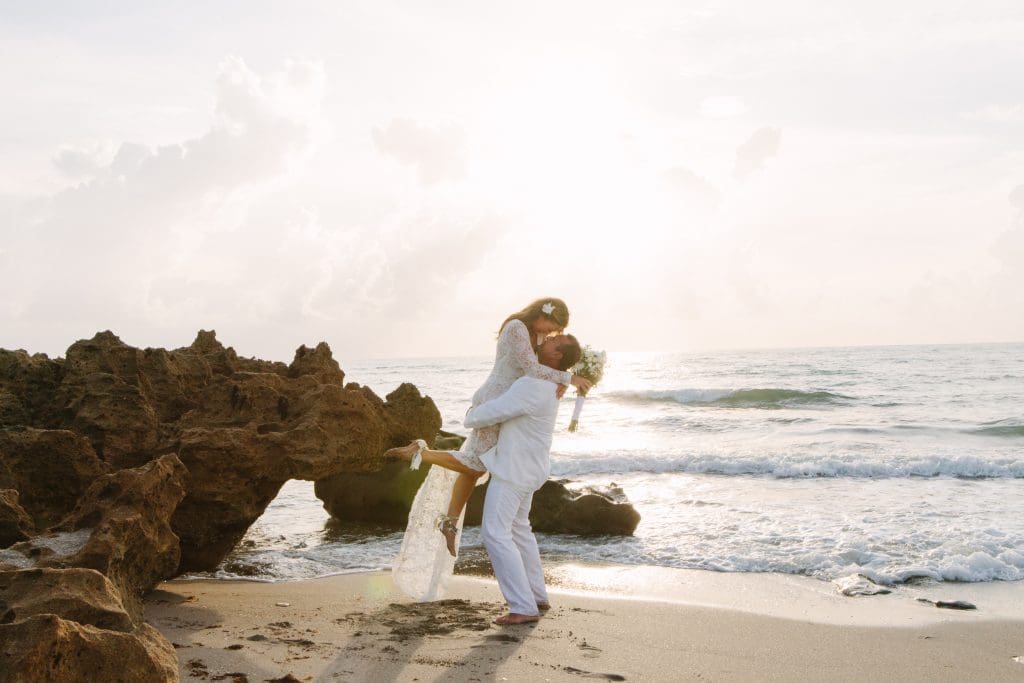 Step 2: Determine a Wedding Budget
Now that you know where to elope, think about how much you'd like to spend on your wedding. If you are having a destination wedding, then you will need to consider travel costs as well as wedding expenses. This is a good time to research what things cost. Airfare, venue, wedding dress, wedding rings, hair and makeup, wedding officiant, photography, marriage license fees.
Then, make a list of expenses and see where there is room to cut back or splurge. Could you find a similar dress for less online and splurge on a fancy dinner to celebrate your nuptials? Making a wedding budget and sticking to it will save you time, money, and headaches.
Florida Elopement Tip: Most beaches offer very affordable permit fees, if any, to elope – especially when there is no decor or guests.
Step 3: Hire Elopement Vendors
What can you do on your own and what will you need help with? All you need to elope in Florida is a marriage license and a wedding officiant. You'll likely want a professional to help with hair and makeup and a photographer to document your wedding. Does your venue need a little decor? How about some music as you walk down the aisle?
If you decide to put your elopement details together, make sure you interview your vendors and research their past work and client reviews. Do they fit your vision and budget?
Florida Elopement Tip: If you're working with a company like Small Miami Weddings that offers complete elopement packages, then you'll have professionals taking care of the coordinating the details, leaving you a lot less to worry about.
Step 4: Choose When to Elope
If you've decided to have the ceremony in a public space (like the beach) then how do you feel about other people being around? Lighting for photography is another factor to consider. Make sure to chat with your photographer and elopement planner or wedding officiant for advice on when to have the ceremony. How does their input match your vision?
Florida Elopement Tip: Beachgoers tend to visit Florida's beaches on afternoons and weekends. If you're hoping for a more private feel during the ceremony, weekday mornings might be your best bet.
Step 5: Prepare The Legal Stuff
Eloping in Florida is particularly easy because witnesses are optional and ceremonies can take place just about anywhere. The Florida Marriage License fee is $86 and there are several courthouses in each city where you can pick one up. Your elopement planner and wedding officiant are great sources of information for specific questions on how to get a marriage license in Florida.
Florida Elopement Tip: Getting a marriage license is relatively easy in Florida but if you'd like to skip the court, Marriage by Mail will obtain your Florida marriage license for you and have it ready for your arrival in Florida.
Step 6: The After Party
After your nuptials, you and your sweetie may opt for a private, romantic dinner but your family. But when you're ready to celebrate at home, do it with your favorite loved ones without expectations of a traditional wedding. This is a great time to get creative with the Venue, vibe, cake, and first dance.
Florida Elopement Tip: plan your hometown reception for about 6 weeks after your destination wedding and create a slideshow of your elopement pictures to share with your family and friends. This will make them feel included in all aspects of your wedding and they'll find even more reason to celebrate with you.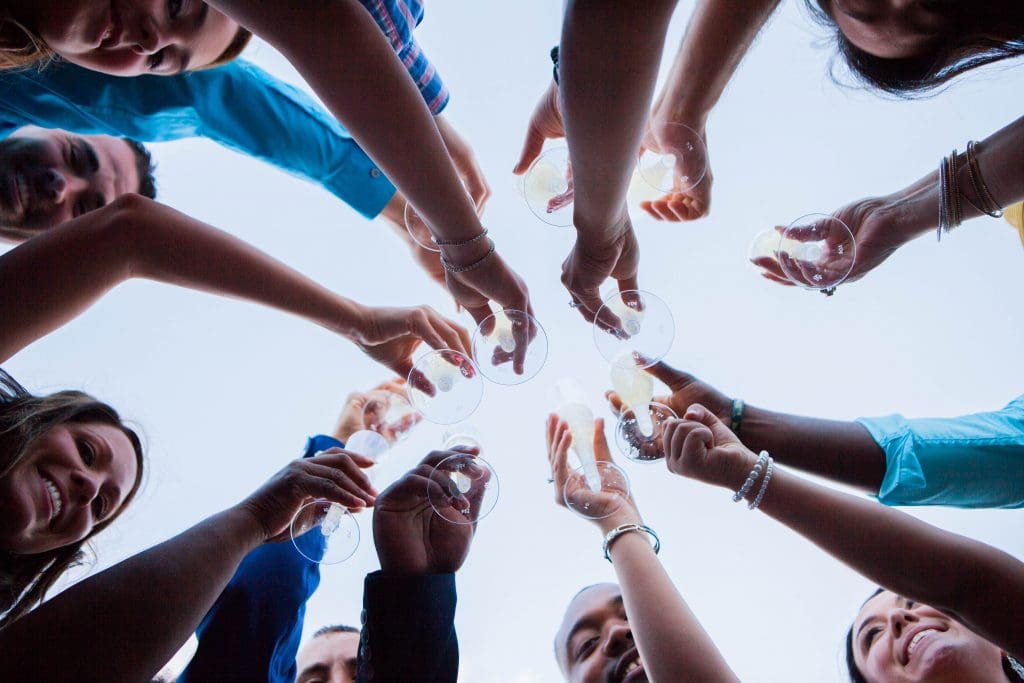 Final Thoughts
Eloping may seem like the easiest way to be married, and in many ways, we agree, but there are important details to consider. At Small Miami Weddings, our team of coordinators understands how to plan an elopement and we can help you figure out what you need to make your wedding vision a reality. If you're looking for elopement ideas in Florida or just want to chat about how to elope in Florida, then let's chat!
Thinking of eloping in Miami? Small Miami Weddings would love to help! Contact us to get started on planning your Florida elopement today!
Photography by Small Miami Weddings