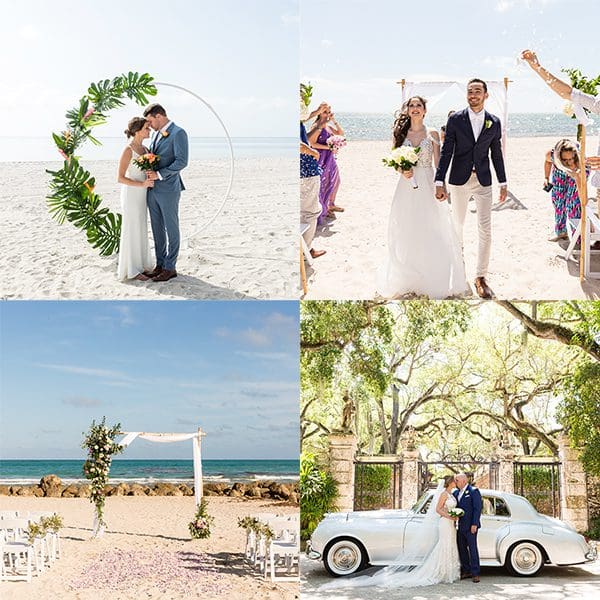 We're here to help you create a memorable South Florida wedding ceremony experience, curated to your unique vision.
From our wedding planning, design, and decor team to our on-site production, photography, and coordination team, Small Miami Weddings is THE expert in Intimate Weddings and Elopements. Specializing in South Florida destination weddings of 0-30 guests.
All the fun and amazing memories without the stress. Planning a Miami wedding should be a breeze and you deserve to enjoy every moment of it.
Your wedding style is a way to express who you are.
We take care of every detail so you won't have to.
How Does This Work?
5 Steps To Your Dream Wedding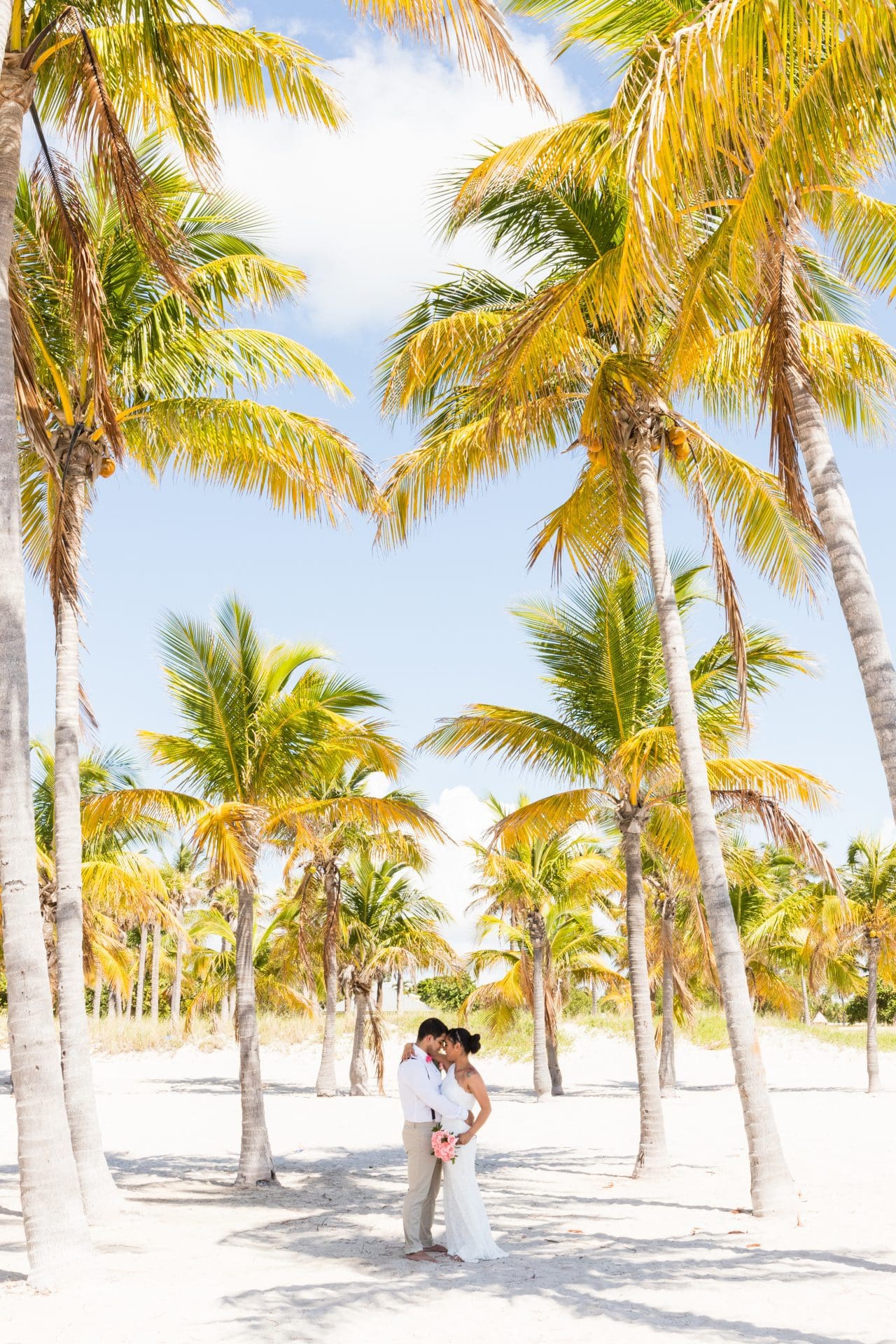 5 Star Reviews on Google, Facebook, The Knot, and Wedding Wire.
Years, we've been Intimate Wedding and Elopement Experts.
Small destination weddings and elopements planned.
Which Small Wedding Setting Do You Envision?
Beaches, Gardens, and Unique Venues – Miami Offers A Style For Everyone.
Beach Weddings
Overlooking the turquoise waters of the Atlantic Ocean, South Florida sets the perfect stage for an intimate beach wedding. Sandy beaches and swaying palm trees, topped off with a spectacular sunrise or sunset.
See Beach Weddings
Garden Weddings
Featuring palm tree-lined walkways, European-inspired gardens, and serene water features, South Florida's botanical gardens and parks offer a lush, tropical setting for your nuptials. Tranquil, intimate, and charming.
See Garden Weddings
Custom Planning
Miami's iconic art deco hotels, rooftop terraces, and unique venues provide a chic tropical vibe. Whether it's industrial style, urban style, or an art gallery, enjoy the convenience of a single venue to host your ceremony and reception.
Custom Planning
What's It Like Working With Us?
Find Out Straight From Our Couples!
As Seen On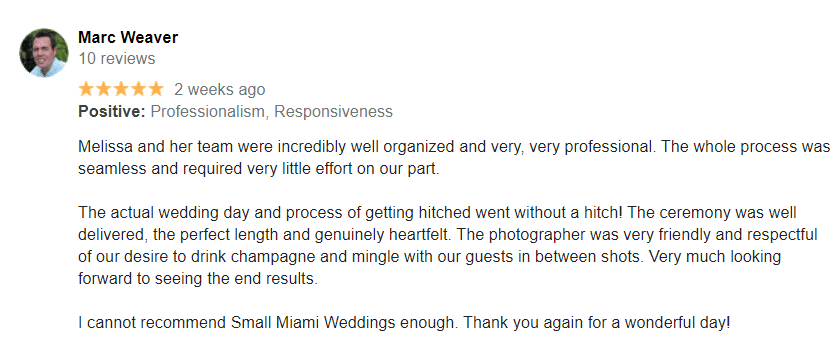 From Sunrise over the Atlantic Ocean on South Beach to Sunset on one of our islands, South Florida is the perfect backdrop for a beautiful beach wedding.
Featured Wedding Films
Small Wedding and Elopement Films
Stress-Free Weddings Exist.